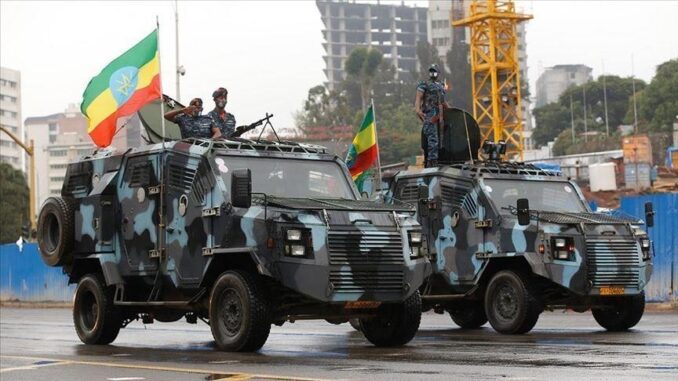 Tigray People's Liberation Front (TPLF) announced Wednesday they have begun handing heavy weapons as a key part of the agreement signed with the government in Addis Ababa late last year, marking the end of a two-year conflict.
Getachew Reda, the spokesman of the rebels, tweeted that an African Union monitoring team confirmed the handover.
He also expressed hope it would "go a long way in expediting the full implementation of the agreement."
The TPLF and the Ethiopian central government signed a deal on November 2 to put an end to a two-year conflict. The deal also includes disarming rebel forces, restoring federal authority in Tigray and reopening access and communications to the region, which has been cut off since mid-2021.
The rebels also seek the withdrawal of troops from neighboring Eritrea, which has fought alongside Ethiopian forces but was not a party to the agreement.
The war broke out in November 2020 after Prime Minister Abiy Ahmed reportedly deployed the army to arrest Tigrayan leaders who had been challenging his authority for months and whom he accused of attacking federal military bases.