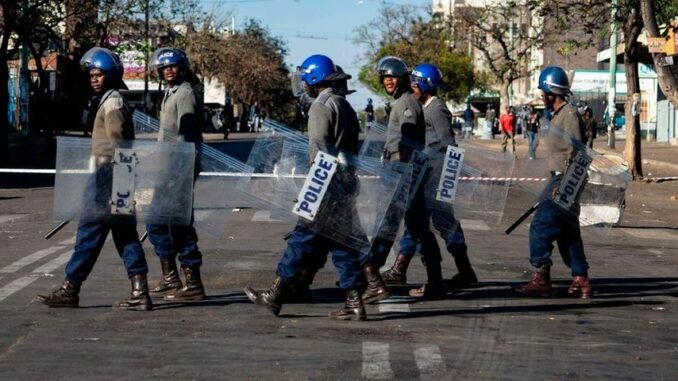 In Zimbabwe, police fired tear gas at an opposition party meeting and arrested 25 of its members, including two members of parliament, the Citizens Coalition for Mudanla (CCC) said.
Police confirmed the arrests of CCC members and added that a statement will be issued after investigations.
The police spokesman said that local authorities had said an unapproved meeting was taking place and had received several reports that people were assaulted. The CCC said the meeting was taking place at a private residence of one of its members in Budiriro about 15 kilometers from Harare.
"This was not a meeting open to the public and the Peace and Order Maintenance Act only applies to public meetings in public places," said the CCC spokeswoman who added that several party members had been assaulted by police who fired tear gas at the venue.
Elections will be held this year in Zimbabwe and the CCC is considered the biggest danger to the ruling ZANU PF party.