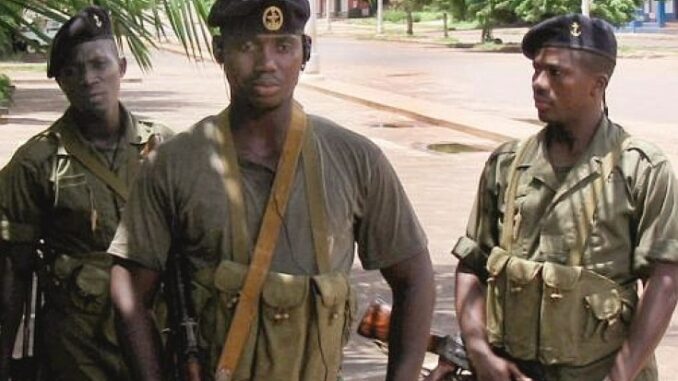 The Guinean government, through the Ministry of Finance, invited the former Chief of Staff of the Guinean Navy, José Américo Bubo Na Tchuto, currently imprisoned in connection with the February 1, 2022 case, to vacate the house where he lives.
In the letter, dated January 6 of this year and signed by the Minister of Finance, Ilídio Vieira Té, the government says it notes that the property "belonging to the State, has not been used for the purposes intended and has been deteriorating sharply.
Thus, "as the manager of state property" the minister invites Bubo Na Tchuto "to proceed, within 90 days, the delivery and return of the property occupied by him in the neighborhood of the Ministers, in high bandim, to thus allow the Government to carry out the works of rehabilitation and recovery that is required.
José Américo Bubo Na Tchuto, currently in the cells of the second police station in Bissau, has been accused by the President of the Republic, Umaro Sissoco Embaló, in his public speeches, of being the main responsible for the attack on the Government Palace on February 1, 2022 in the middle of the Council of Ministers meeting.