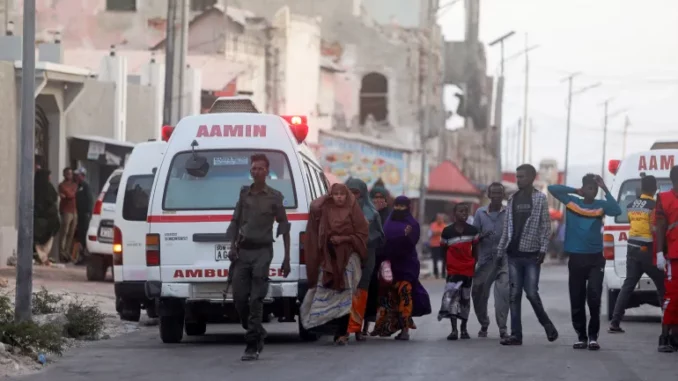 Kenya, Djibouti, Ethiopia: the heads of state and government of the countries involved in the fight against the Somali Shebab jihadists met on Wednesday 1 February in Mogadishu, the capital of Somalia, for an extraordinary historic summit. At the end of the meeting, a final communiqué announced the launch of a joint military campaign.
Somali President Hassan Sheikh Mohamoud, who has declared an "all-out war" against the armed group in his own words, welcomed the presidents of Kenya, William Ruto, and Djibouti, Ismaïl Omar Guelleh, as well as Ethiopian Prime Minister Abiy Ahmed.
Beyond the unity displayed by the heads of state and government of the region around the Somali president, the summit on Wednesday marks a new stage in the political and military fight against the Shebabs. The final communiqué, signed by all the countries, is clear on this subject: it stresses "the need for new partnerships and the strengthening of solidarity" of these "frontline" countries, as the Somali presidency called them.
To this end, several initiatives were taken. First of all, a "joint operational mechanism" was set up to coordinate what is described as a "final push" and a "robust campaign" to "dislodge and defeat the enemy". This involves military operations in Somalia itself, but also across its borders, notably in Kenya and Ethiopia where the Shebabs sometimes operate.
The heads of state and government also support Somalia's efforts to have the arms embargo lifted "by the end of 2023". And they call on Somalia's "international partners" to support "stabilisation efforts in the newly liberated territories".