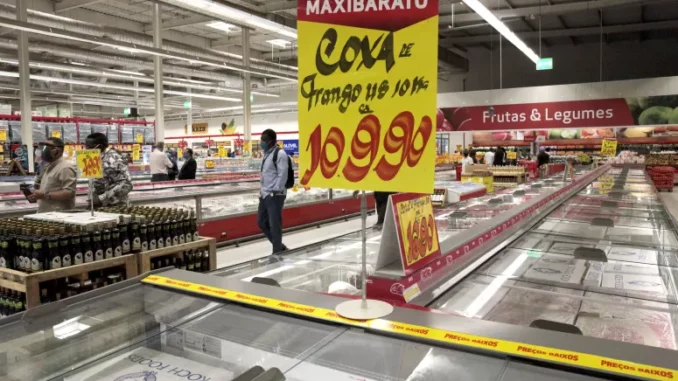 Angola has paid out over US$2 billion (1.8 billion euros) for food imports in 2022, representing a rise of 40 percent compared to the previous year, the Angolan central bank said Wednesday.
According to the director of the Statistics Department of the National Bank of Angola, Joel Fute, of the imported products palm oil, rice, cooking oil, sugar and chicken thigh stood out.
"Food goods last year, in an aggregate, more than US$2 billion that the country imported and that represents an increase of about 40 percent over last year.
The official noted that the country produced over 500,000 tons of wheat flour and that in terms of foodstuffs Angola can already consider itself self-sustaining, and there is "no need to spend so much foreign currency on importing these products.
In his turn, the governor of the National Bank of Angola, José de Lima Massano, said at the meeting he held today with the business class of the food industry that the central bank will continue "this path of alignment of expectations.
"And, above all, on the side of the National Bank of Angola we will be able to continue to improve what concerns us, that is, the business environment, facilitating your relationship with the market, particularly the financial market," he said.