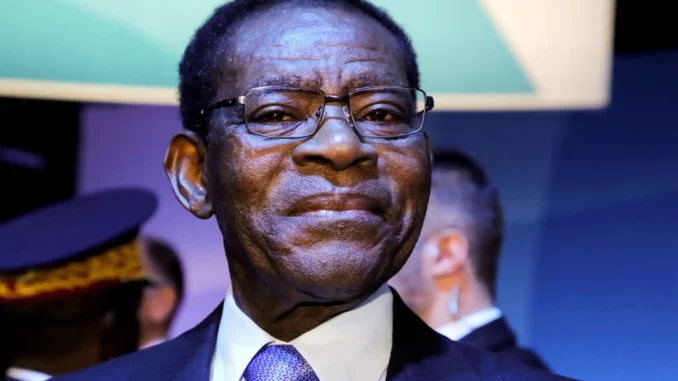 Equatorial Guinea denounced Tuesday a "propaganda campaign of defamation" by the European Parliament after a resolution accusing it of being "responsible" for the death of a political opponent in detention, according to a statement.
In mid-January, the Movement for the Liberation of the Third Republic of Equatorial Guinea (MLGE3R), exiled in Spain, announced in a statement the death in prison of one of its members, Julio Obama Mefuman, a 51-year-old Spanish citizen, who had been held since his alleged abduction in late 2019 in South Sudan.
The MLGE3R accused the power of "torturing" Julio Obama Mefuman and three other opponents arrested with him in late 2019. Two weeks earlier, the Spanish judiciary had opened an investigation for the kidnapping and torture of Julio Obama Mefuman and another opponent, also of Spanish nationality, Feliciano Efa Mangue.
This procedure targets three people close to Equatorial Guinean President Teodoro Obiang Nguema Mbasogo, including one of his sons, Carmelo Ovono Obiang, head of the foreign intelligence service.
The European Parliament "holds the dictatorial regime of Equatorial Guinea responsible" for the death of Julio Obama Mefuman, and "strongly condemns the regime's barbaric repression of human rights defenders," reads the February 16 resolution.
The MEPs called for the release of the three other MLGE3R members, an independent investigation into the death of Obama Mefuman, and the situation of political prisoners.
In response, Malabo denounced "a propagandistic campaign of defamation and support for terrorist actions orchestrated by the European Parliament with the sole aim of destabilizing Equatorial Guinea.
A former Spanish colony, Equatorial Guinea has been ruled with an iron fist since 1979 by 80-year-old Teodoro Obiang, who holds the world record for longevity in power for a living head of state, excluding monarchies.