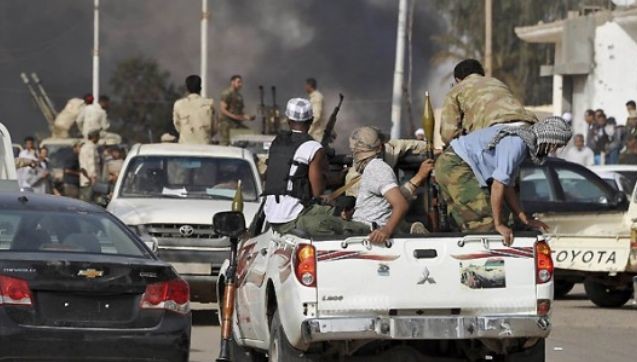 Amid the continuous fighting in Libya, Turkey has warned its citizens to stay away from the North African country while plans are underway to evacuate its diplomatic mission. Ankara is worried about the worsening security situation in the country. Members of several diplomatic missions have been kidnapped and foreigners have been killed. In the latest insecurity development, the
militias at an air base in Tripoli stopped the Prime Minister from flying to an eastern city.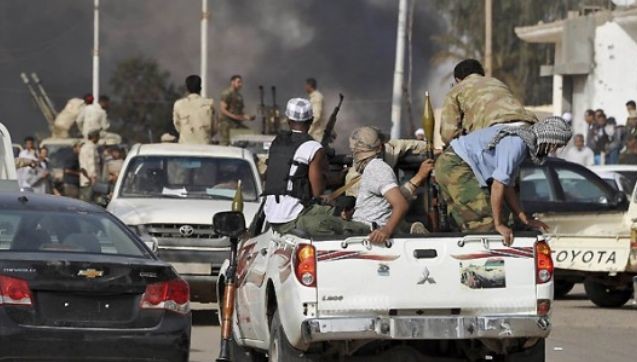 Turkey's Foreign Minister Ahmet Davutoğlu has already discussed the plan with Prime Minister Recep Tayyip Erdoğan. The evacuation of the Turkish embassy is expected to take place soon even though the Minister was quoted saying conditionally that it "is likely to be evacuated." The government is reluctant to release much information about its plans and didn't clarify if its citizens will be among the evacuees.
The Turkish decision could soon be followed by other countries after a post on the Libyan government's Facebook page admitted that the Matiga air base in Tripoli "is out of the state's control."  Prime Minister
Abduallah al-Thinni was to fly to Tobruk but the militias controlling the air base forced him to cancel his trip.

 Tripoli International Airport is already a battlefield as militants fight over its control.
The events in Libya have become unpredictable and violence has been intensifying. Several international organizations have already reduced the presence of their staff in the country while countries have issued travel warnings to their citizens.
Benghazi has been the scene of mounting crime and militancy since the 2011 ouster and death of Muammar Gaddafi, the former Libyan leader. The government is struggling to impose its authority especially with the lack of a functional police or military force.