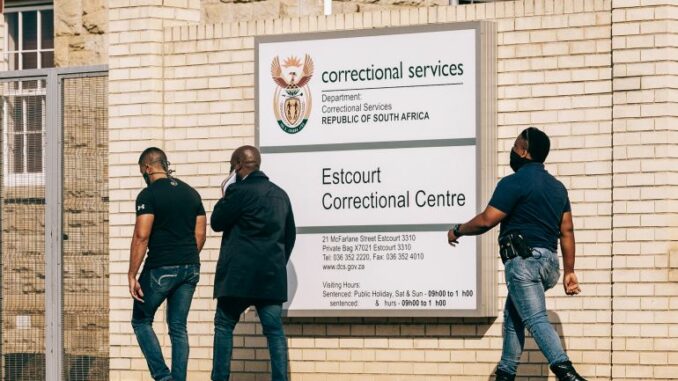 South African police said Monday they were searching for a fugitive serial rapist and murderer they thought had been dead since May 2022 and the discovery of a charred corpse in his Bloemfontein prison cell, where he was serving time.
DNA tests determined that the victim was not Thabo Bester, South African police revealed this weekend. "At the moment, our priority is to find this fugitive and establish how exactly he faked his own death," police spokeswoman Athlenda Mathe told media on Monday.
Nicknamed "the Facebook rapist" for luring his victims via the social network at least one of them had been killed Thabo Bester had been sentenced in 2012 to life imprisonment. On Sunday, the police revealed that according to the autopsy, the victim found in his cell had succumbed to a violent blow to the head, before his body was burned. A new murder investigation has been opened.
The case has caused a stir in South Africa, where women's rights groups regularly criticize the government for its failure to curb violence against women.
"I can imagine how it was received by its victims," lamented Bafana Khumalo, co-director of the NGO Sonke Gender Justice. Between October and December 2022, the police recorded no less than 12,000 rapes in the country.
It was a local media outlet, GroundUp, that first raised doubts in November 2022 about Bester's death. Since then, photographs have emerged showing the convict allegedly shopping in a mall in an upscale area of Johannesburg. And several women have publicly claimed that the serial rapist contacted them via social networks.
Before his escape, Bester had reportedly managed to run a media scam from his cell under a false identity. A video, which has gone viral, shows him addressing a company via video conference where he claims to be in New York.