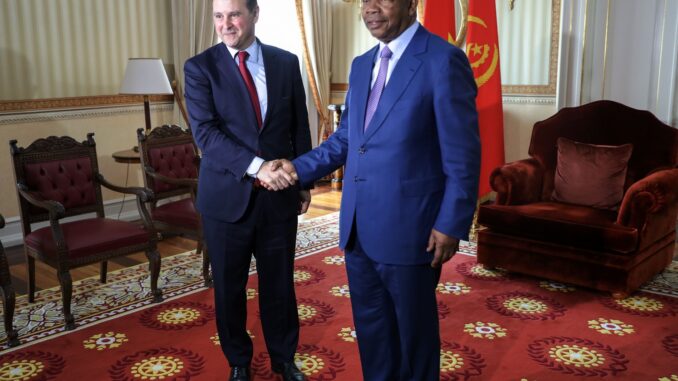 The Portuguese government has increased the funding line for Angola from 1.5 billion euros to two billion euros, the Angolan Finance Minister announced on Wednesday.
The announcement was made at the signing ceremony of two protocols between the Finance Ministries of Portugal and Angola, on prevention and combating money laundering and terrorism financing and the financing contract for phase I of the Muxima village infrastructure construction project.
"We managed to take two steps today, which has to do with a very important signature, for its symbolism, for its effective character, regarding the requalification of the town of Muxima, which yesterday [Tuesday] I had the opportunity to visit and from there we will work to have better instruments at the disposal of Portuguese companies to better serve the Angolan economy," said the Portuguese Finance Minister, Fernando Medina, who is on his last three-day visit to Angola, with return scheduled for Thursday morning.
The Portuguese Finance Minister acknowledged how over time Angola has been able to take care of its financial credibility, something that "is much appreciated in Portugal and recognized.
For her part, the Angolan Finance Minister, Vera Daves de Sousa, thanked "the gift" that her counterpart "brought in his luggage."
"He announced, and we thank him for it, an enlargement of the financing line from 1.5 billion euros to two billion euros, a news that, certainly, not only Angola and the Angolans thank, but also all the Portuguese companies that are motivated and have every interest in being part of this process of building a new Angola," she said.
Vera Daves de Sousa agrees with his counterpart that this visit and similarly to his visit in December last year to Portugal "was marked by a deep sense of camaraderie and open and frank dialogue, very pragmatic.