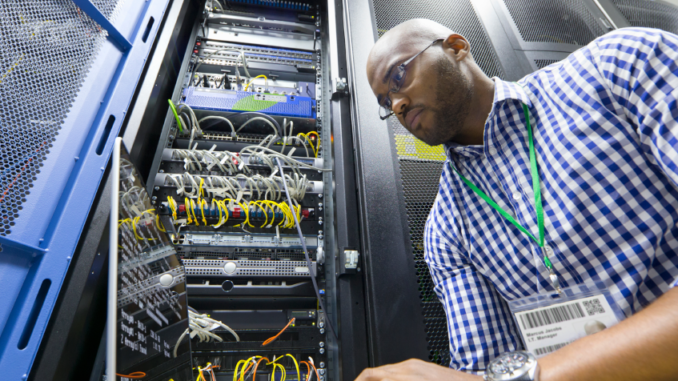 Morocco stressed, in Addis Ababa, before the Peace and Security Council (PSC) of the African Union (AU) the need for African countries to implement adequate measures to ensure the security of their infrastructure, systems and the integrity of their data to address the cyber threat in the continent.
Morocco's Permanent Representative to the AU and UNECA, Mohamed Arrouchi, who was speaking at a PSC meeting on "the impact of cybersecurity on peace and security in Africa", also stressed the need for African countries to develop appropriate national legislation and regulations to ensure that trust is preserved in the digital environment, and to ensure that these allow for effective and efficient continental cooperation.
Arrouchi, who reaffirmed that Morocco is "convinced that, through our common commitment, we will be able to meet these challenges and ensure a safer and more prosperous future for Africa," emphasized the importance of encouraging awareness among civilians, businesses, and governments of cyberspace security risks and best security practices.
Governments are also called upon to develop protection plans for their critical infrastructure and invest in appropriate security technologies, the Moroccan diplomat noted, stressing the imperative of strengthening cybercrime laws to cover a range of cybercrimes, including online identity theft, denial-of-service attacks, phishing, data theft and malware.
Arrouchi also highlighted the importance of strengthening regional collaboration through the sharing of best practices and capacity building in cybersecurity, investing in cybersecurity capacity building, encouraging awareness of cybersecurity risks among citizens and businesses so that they can better protect themselves against cyberattacks, and putting in place appropriate regulations to govern the use of cyber space.
Referring to the situation in Africa, Arrouchi said that the African continent is increasingly faced with cyber threats that can undermine peace, security, and development, such as espionage (in all its forms industrial, political, or military), sabotage, and cybercrime, as well as disinformation and manipulation of public opinion via social networks.