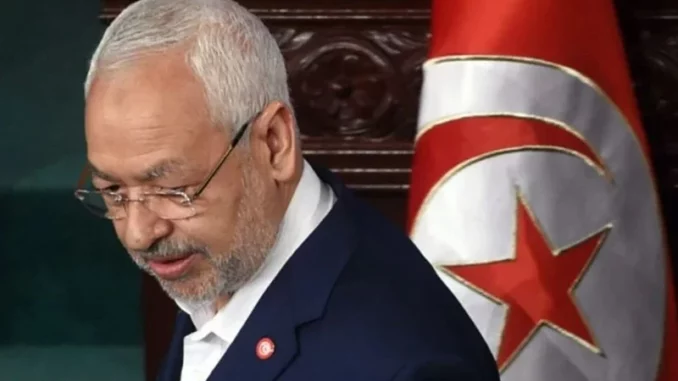 Tunisian authorities arrested Monday Rached Ghannouchi, the leader of the country's largest opposition party on the grounds that he allegedly called for a civil war during a meeting he had last Saturday with a coalition of movements opposed to President Kais Saied.
He was arrested at his residence after a raid and taken to Aouina barracks, in capital Tunis.
The ministry of Interior the same day indicated the Islamist leader and former Speaker of Tunisia's parliament is arrested after allegedly indicating in video that the country will slide in a civil war if authorities try to eliminate any political movement in the country.
The video according to the ministry was recorded during a Saturday meeting with a group of opposition members. Security forces also raided Ennahdha's headquarters and flashed out people for investigation.
The party condemned Ghannouchi's arrest and demanded his immediate release. Former President Moncef Marzouki, in exile in France and condemned to prison in absentia, also called for his release. "Come back to your senses if you want good for yourself, set him free," he said.