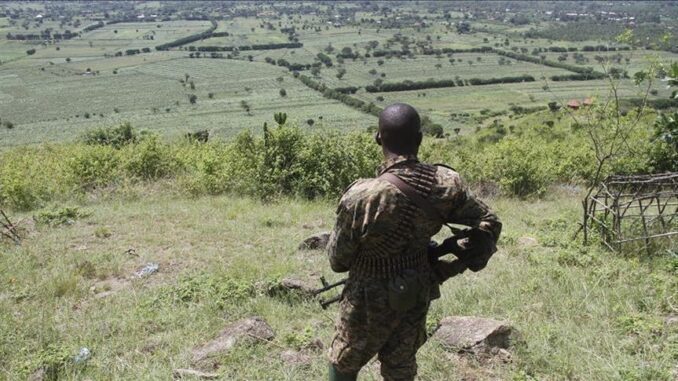 Eight farmers were killed Sunday in a village North-East of Democratic Republic of Congo (DRC) in an attack blamed on militiamen, Anadolu news agency reports.
Adubango Kivia, head of a cooperative told the media, a rebel group known as CODECO (Cooperative for Congo's Development) attacked three villages near the provincial town of Djugu, in the Ituri Province.
"They surprised the farmers in their fields. They shot them and cut them up," he said. "Before withdrawing, the militiamen also "took away products from the victims' fields, burned a hundred houses and looted livestock."
The three villages are not protected by the army despite inter-ethnic clashes that in recent years rocked the region. CODECO was birthed amid inter-ethnic tensions that have gripped the province since 2017.
The militia group was accused on April 14 for the killing of more than 40 people. On the eve of the attack, a truck carrying humanitarian aid for Rho camp for internal people was ransacked.
The crew, a driver and three soldiers were slain in the attack.