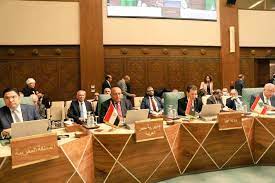 The readmission of Syria to the Arab league should serve as a prelude to a political process to find a comprehensive and lasting solution to the conflict in the war-torn country, Morocco's Foreign Minister Nasser Bourita said.
The Arab League readmitted Syria on May 7 after more than a decade of suspension, in a move criticized by Washington.
Bourita, who was addressing a meeting of Arab foreign ministers, said the return of Syria, following a Saudi mediation, stems from a logic of unifying Arab ranks, an endeavor which would be put to a real test during the next Arab League summit in Jeddah.
He highlighted the longstanding ties between Morocco and the Syrian people, recalling that Moroccan troops fought alongside the Syrians in the 1973 war.
The Arab League should play an active role in helping end the infighting in Syria which has dragged for 12 years with a disastrous tally on all aspects of life in the country.
In this respect, Bourita urged concrete action and tangible results on the issues of the safe return of refugees, the delivery of humanitarian aid and the launch of a national reconciliation process along with the fight against all forms of terrorism.
Arab efforts should go in tandem with the efforts of the UN special envoy to Syria to settle the crisis there in a way that safeguards the interests of the Syrian people.