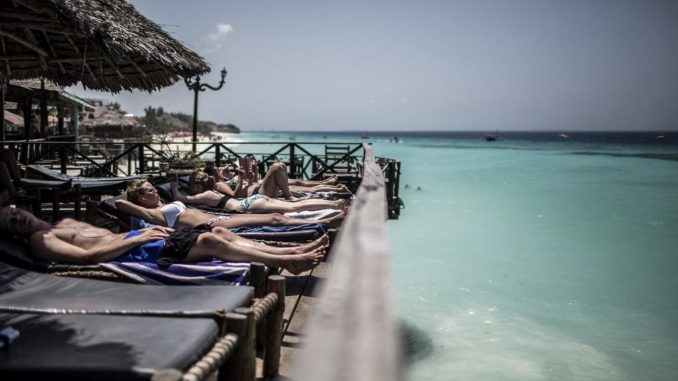 The promoters of the White Sands tourist resort, which in 2013 was expected to invest 117 million euros in the Cape Verdean island of Boa Vista and create 500 jobs, are negotiating its resumption, according to the government.
According to information from the Ministry of Finance and Business Development, a "memorandum of understanding" has already been signed between the state and the promoters of the project with a view to the "completion of the 'resort'", work that is about 40% completed and has been stopped "for five years", having "also suffered and in a painful way the consequences of the pandemic of Covid-19".
"In order to promote the completion of the works of the White Sands Resort and, in this way, cancel the reversion process and protect the legitimate interests of those who bought the properties in the development or invested in the project and safeguard the reputation of the destination Cabo Verde and Boa Vista, an asset that should deserve all our protection", the same information states. Adding that "the government and the project promoters intend to reach an understanding."
It adds that in 2013, "given the importance and the economic and social impact" that the investment represented for Cabo Verde and particularly for Boa Vista, the second most sought-after island by tourists in the archipelago, "the project was considered of exceptional interest," involving, in particular, the allocation of various tax benefits.
The agreement for the installation of this project, signed in 2013 between the promoters, the international group The Resort Group PLC, and the Government provided for an investment of 117 million euros and the creation of 500 jobs, occupying an area of 13 hectares. The five-star resort was to build apartments and villas, with a total of 835 rooms, as well as restaurants, bars, swimming pools and even a casino, among other facilities.
According to the government, this Memorandum of understanding signed with the developers is also part of the initiatives to "accelerate the recovery of tourism and economic activity on the island of Boa Vista, so devastated by the consequences of the pandemic of Covid-19 and multiple crises".
"The main purpose of the referred memorandum is to create the conditions to finalize the execution of the White Sands Resort. The Government of Cape Verde, considering the national interest and the impact of the project on job creation and the enhancement of the destination, intends to support the project, within the framework of financial instruments and guarantees promoted by the financing ecosystem and also the financing lines provided by international financial institutions and development banks, in access to financing aimed at completing the project", the Ministry of Finance and Business Development said in a statement.