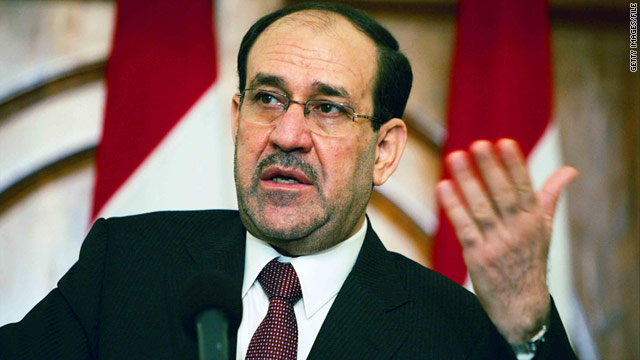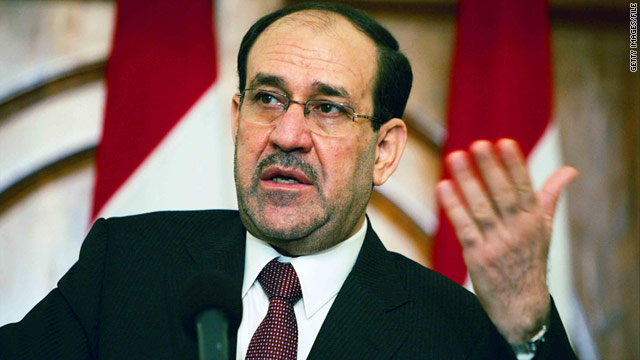 Iraqi Prime Minister Nouri al-Maliki has announced on national television that he will be filing a complaint against the president of the country, Fuad Masum. He said that he will be filing the complaint to the Federal court accusing the president of violating the constitution. Maliki also took the opportunity to renew his plans to vie for a third time in office. Iraq is heavily divided along sectarian lines and the announcement of filing a formal complaint by the Prime Minister could further increase the tension between the Sunnis and the Shiites.
Parties that have been urging Prime Minister Nouri al-Malik to forgo a third term as Prime Minister and are likely not applaud his latest decision. His desire to serve a third term in office coupled with filing a complaint could ignite the political crises between sects despite the progress of the fighters of the Islamist State of Iraq and Syria
A day of filing the complaint was not announced but Special Forces loyal to the Prime Minister were quick to position themselves in and around the capital's strategic areas after the speech.
Maliki is a Shiite and President Fuad Masum is a Sunni. Maliki, seen as an authoritarian and sectarian leader, has defied calls by Sunnis, Kurds, some fellow Shi'ites and regional power broker Iran to step aside for a less polarizing figure that can unite Iraqis against fighters of the Islamic State group, whose advance in the north has rattled the Baghdad government and its Western allies.
The fighters of the Islamic State group are being closely monitored by regional countries because they fear that Iraq and Syria could be used as a base to launch a regional campaign aimed at increasing the size of their declared Islamic Caliphate.