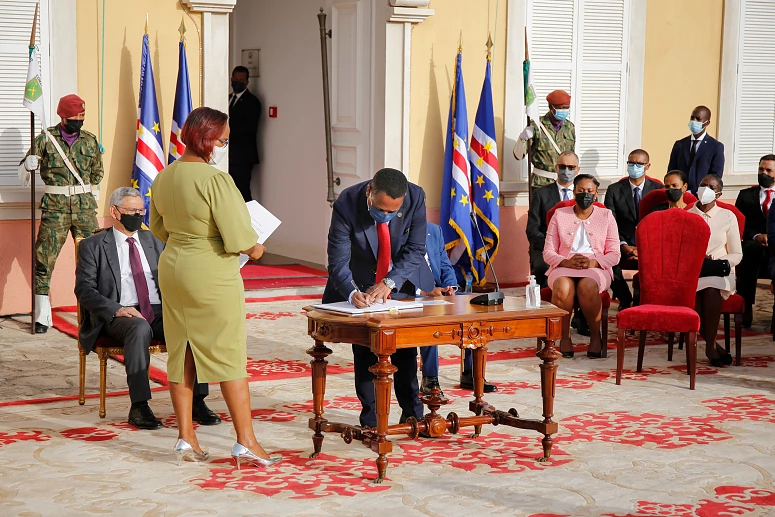 The Deputy Prime Minister of Cape Verde, Olavo Correia, defended Thursday the development of a "strategic partnership" with Angola, in order to boost economic relations and cultural proximity between the two countries.
"Angola is a country with which the current government has been promoting the strengthening and development of effective mechanisms for cooperation and to deepen the historical relationship between the two states, taking it to a new level and with new meaning", said Correia, also Minister of Finance and Business Development, after receiving a delegation of Angolan investors in Praia.
"We intend to place this relationship at the level of a strategic partnership — with gains for both sides, in areas such as transport and mobility, enhancing the circulation of private investment, tourism, knowledge, innovation, science, technology, in addition to the cultural proximity between the new peoples", he said.
The governor said that the private sector "is an important pillar in achieving these goals," so "whether they are Cape Verdean or Angolan businesspeople who want to take advantage of the range of opportunities that these areas present, they will be able to count on the full support of the government" of the archipelago.
A delegation of Angolan businessmen is visiting Cape Verde this week, focusing on the diversification of investments, led by Elias Piedoso Chimuco, former member of the Angolan National Assembly, businessman and president of the Piedoso Foundation, of a social and philanthropic nature.
"It consists of companies with demonstrated capacity in several countries and in the most diverse areas, so the Government of Cape Verde is open to a dialogue that is fruitful for both sides", said Olavo Correia.
Angola's foreign direct investment (FDI) in Cape Verde grew in 2022 to almost 295 million escudos (2.7 million euros), in areas such as transport and tourism, against 255 million escudos (2.3 million euros) in 2021, according to data from the National Statistics Institute, making it the third largest investor in the archipelago last year, behind Portugal, with 4,516 million escudos (41 million euros), and Italy, with 371 million escudos (3.3 million euros).