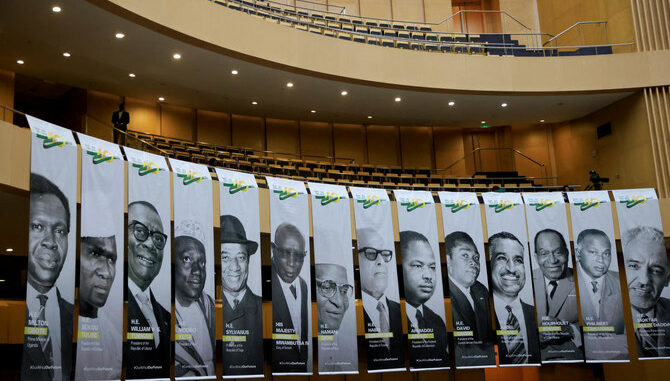 Africa must not once again become a "geostrategic battleground", declared African Union Commission Chairman Moussa Faki Mahamat on Thursday, calling on the continent's countries to "resist the instrumentalization" of the great powers against the backdrop of the conflict in Ukraine.
Moussa Faki Mahamat was speaking at the AU headquarters in Addis Ababa, on the occasion of the sixtieth anniversary of the Organization of African Unity (OAU), founded on May 25, 1963 in the Ethiopian capital, before becoming the African Union in 2002.
"In this international context of confrontation and divergent geopolitical interests, the will of one side or the other threatens to transform Africa into a geostrategic battleground, recreating a new version of the Cold War", said the head of the pan-African organization. "In this zero-sum game, where the gains of others translate into losses for Africa, we must resist all forms of instrumentalization of our member States", he continued.
Africa is at the heart of international power struggles, which have redoubled since the Russian offensive in Ukraine. Against a backdrop of Western sanctions, Moscow is seeking support in Asia and Africa, where many states have not openly condemned Russia's military intervention. In recent years, Russia has stepped up its initiatives on the continent, aiming to establish itself as an alternative to the former colonial powers.
Moussa Faki Mahamat hailed the successes of the OAU, "that of independence and the victory over apartheid, that of significant economic progress, sports, the arts, and the growth of Africa's international role". At the same time, he listed "negative factors, such as unconstitutional changes of government and their attendant oppression and gagging of freedoms, insecurity, the spread of terrorism, violent extremism, the uncontrolled circulation of arms, and the negative effects of climate change".
The current President of the AU, Comorian President Azali Assoumani, has also denounced the "unconstitutional changes of power" that have multiplied in Africa in recent years.