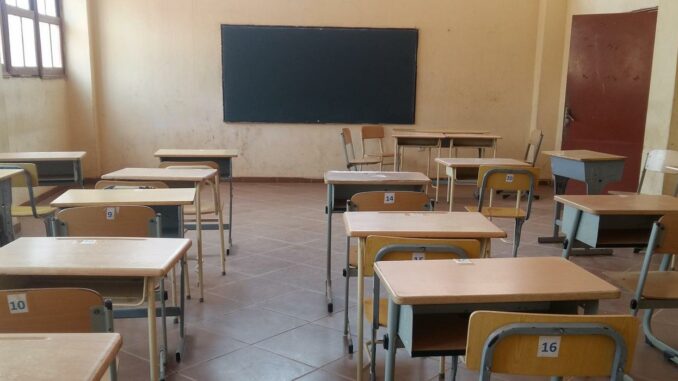 The National Teachers Union (Sinprof) denounced Tuesday that the majority of Angolan education agents are not receiving their May salaries, without any explanation from the Government.
Speaking to the media, Sinprof's Secretary-general said that only teachers from Luanda and Benguela provinces and only one school in Huambo province have been paid so far.
"Unfortunately, the government is not fulfilling the maxim of President João Lourenço in the part of communicating better. We have already consulted both the Ministry of Finance and the Ministry of Education – it is not the Ministry of Education's fault, because it does not pay salaries – but the Ministry of Finance, unfortunately, does not say the real reason for this delay", Admar Jinguma revealed.
According to the unionist, "it is only speculated that it is a cash flow problem", but as teachers cannot speculate, they have to have "concrete things".
"We have already consulted them at the highest level, unfortunately, they don't tell us where the problem is", stressed the union leader, mentioning that doctors and nurses were in the same situation.
Admar Jinguma said that they will continue to apply pressure, but if the situation persists they will have to "take other measures" which, for now, he did not want to advance.
"What we want from the government is transparency. It doesn't cost anything to come out and say: gentlemen, we won't have the money on time for reason X or Y", he appealed.
The Secretary-general of Sinprof recalled that this situation of salaries paid late has been dragging on since February. "This situation has been going on since February, that we are receiving salaries irregularly", he said, lamenting the "difficult" situation of teachers, which has caused a high rate of absenteeism.