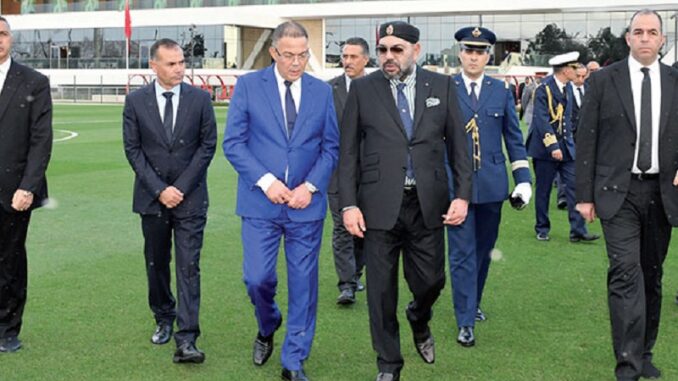 King Mohammed VI has appointed Fouzi Lekjaa, minister delegate in charge of the Budget and president of the Royal Moroccan Football Federation (FRMF), chairman of the Committee in charge of the Kingdom's candidacy for hosting the 2030 FIFA World Cup within the frame of a joint Morocco-Spain-Portugal bid.
The announcement was made by the Royal Office in a statement issued Friday.
On March 14, 2023, King Mohammed VI had announced Morocco's decision to join Spain-Portugal's World cup bid in a message read out by sports minister at a ceremony held in Kigali in recognition of the outstanding contributions made by the Moroccan King and Rwanda's president for the development African football.
"This joint bid, which is unprecedented in football history, will bring together Africa and Europe, the northern and southern Mediterranean, and the African, Arab, and Euro-Mediterranean worlds. It will also bring out the best in all of us, a combination of genius, creativity, experience, and means," had said the Monarch in his message.
Morocco's football team made history at Qatar World Cup finals, finishing fourth on the global stage, after knocking out European giants such as Spain, Portugal, and Belgium.