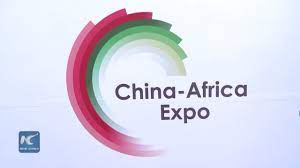 Morocco is a committed and mobilized partner for Africa's security, development and sustainability, said Minister of Industry and Trade, Ryad Mezzour at a conference under the theme "Promoting African Countries", held as part of the third China-Africa Economic and Trade Expo (June 29-July 2).
Under the impetus of King Mohammed VI, Morocco made African integration and cooperation a cornerstone of its development vision for Africa, said Mr. Mezzour, pointing out that Morocco implemented major projects to improve communication and facilitate trade between different regions, and that the Kingdom has become a commercial hub between Africa, Europe, Asia and the Americas.
China's commitment to strengthen cooperation with Africa will be supported by its African partners, and Morocco is ready to provide this support, he added, stressing that "duty requires to build on what has been achieved to increase mutual investment by consolidating economic ties through shared investment able to create more job opportunities".
As part of its openness policy, Morocco has signed more than 50 free trade agreements, including the African Continental Free Trade Area, which has strengthened the Kingdom's position as a gateway to a market of 2.3 billion consumers, he said.
In addition, Morocco has integrated global value chains to develop high-performance industrial sectors, including automotive, textile, agri-food, household electrical appliance, aerospace, marine, rail, medical equipment, medical products, hydro-industrial and energy sectors, he added. Currently, industrial products account for more than 80% of Moroccan exports, he said, noting that the automotive sector tops the list of exports, followed by fertilizers, food industry, textiles, electronics, and aeronautics.
In 2022, the best-selling cars in Europe were made in Morocco, as were the second-best-selling cars, he said.
Morocco continues to improve business climate and make it more suitable for national and international investors by carrying out major reforms, the most important of which was a new investment charter adopted in January 2023, which represented a historic turning point in terms of encouraging private investment, he noted.
Touching on Moroccan-Chinese relations, Mr. Mezzour said the historic visit made by King Mohammed VI to China in May 2016 paved the way for the establishment of a strategic partnership between Morocco and China, gave an unprecedented boost to the Moroccan-Chinese friendship, and enabled partnership between the two countries to achieve tangible results.
As a central country and a strategic player in Sino-African relations, Morocco is committed to strengthening the Sino-African partnership and ensuring the success of the "Belt and Road" initiative, the Minister said, stressing that the Kingdom was among the first African countries to join this initiative, which has raised the strategic partnership between Morocco and China to a higher level.
As a result, he explained, trade relations have developed at a sustained pace, with bilateral trade increasing by 50% between 2016 and 2021, making China Morocco's third largest trading partner and the largest in Asia, with a total trade volume of 7.7 billion dollars in 2022.
Speaking at the same conference, Ali Seddiki, general manager of the Moroccan agency for investment and export development (AMDIE), shed light on the assets that make the Kingdom an attractive and reliable destination for foreign investment, focusing on Morocco's emergence in several sectors.
The key to the continuous development for which Morocco is renowned is its clear vision of the future, which encourages it to make qualitative economic and social choices, he said, citing the Kingdom's new development model.
These choices have enabled Morocco to develop a productive and diversified economy, creating high added value as well as strengthening human capital and preparing it better for the future by offering opportunities to all, he noted.
Morocco now has flexible zones, development hubs and solid macroeconomic foundations, which have tripled the country's GDP in less than 20 years, he added.
The stability and security enjoyed by the Kingdom mean that its future prospects remain promising, he pointed out, noting that Morocco ranks first among African countries in terms of high-quality infrastructure that meets international standards, with 150 industrial zones, 19 international airports and Africa's first high-speed train.
He also pointed out that Tanger Med port is the first maritime bridge between the Mediterranean and Africa, being located just 14 km from Europe, with 184 communication lines to 71 countries, and handling 9 million containers a year.
Morocco took part in the China-Africa Economic and Trade Expo with a digital stand highlighting the Kingdom's African leadership in the economic, commercial and environmental fields, with particular emphasis on the automotive, renewable energies, pharmaceuticals and textiles sectors.
The stand also highlights the Kingdom's efforts to combat climate change and eliminate carbon emissions.
Organized every two years, this exhibition seeks to establish a new mechanism for economic and trade cooperation between China and Africa, and to serve as a new platform for economic and trade initiatives between the two parties.