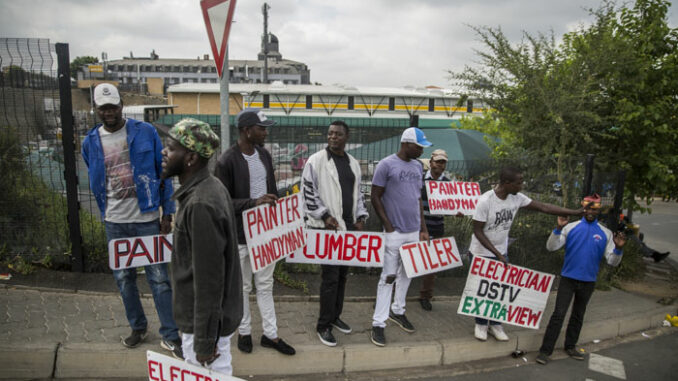 South Africa's unemployment rate reached 32.6% in the second quarter of this year, data released by the Statistics Agency 'Stats SA' revealed on Tuesday.
"The unemployment rate in the country decreased by 0.3% compared to the previous quarter," specify the statistics of the quarterly survey of the active population for the period from April 1 to the end of June 2023.
According to the same source, the number of people employed in South Africa currently stands at 16.3 million, which is almost the same as before the Covid-19 pandemic when the figure was 16.4 million.
Last May, Stats SA reported that the unemployment rate in the country reached 32.9% in the first three months of 2023, compared to 32.7% observed in the fourth quarter of 2022.
The South African economy narrowly avoided recession in the first quarter of this year. Gross Domestic Product (GDP) had risen just 0.4% during that period, after a decline of 1.1% in the last three months of 2022.