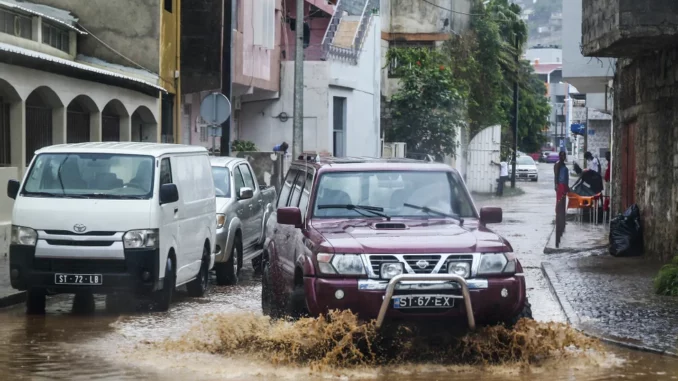 Cape Verde is under the influence of a tropical wave Thursday and Friday August 18, with rain and strong winds. Civil Protection is urging people and property to be doubly careful.
The Cape Verde archipelago will be under the influence of a tropical wave this Thursday and Friday, which is expected to cause a "significant worsening of the weather", the country's Meteorological Institute has warned.
Widespread rain of varying intensity is expected, sometimes accompanied by thunderstorms, significant wind intensification and a consequent worsening of the sea state," it said in a statement.
The adverse conditions are felt "with greater incidence" on the islands of Santiago, Fogo and Brava, in the leeward group, and on the islands of São Vicente and Santo Antão, in the windward group.
Cape Verde's civil protection also issued an appeal to the population to "redouble their attention" and ensure the safety of people and property.
Tropical waves, areas of low atmospheric pressure, are characteristic of this time of year, from August to October, when the archipelago experiences irregular and occasionally heavy rainfall, capable of causing damage, especially in urban areas.