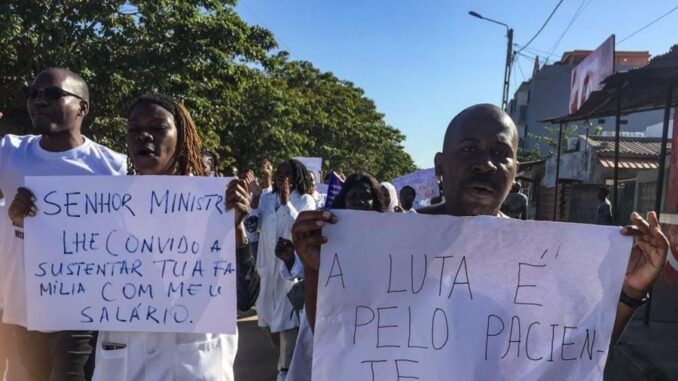 Mozambican doctors approved this August 20 August a new 21-day strike, the third in a row since July 10, appealing directly to President Filipe Nyusi to end the current "crisis" that is paralyzing hospitals.
"We have decided to extend the strike for another 21 days, in the same way as before, of course, with the provision of minimum services so that our population doesn't suffer any more," announced the president of the Mozambican Medical Association (AMM), Milton Tatia, at the end of the general meeting in Maputo.
"We are appealing to the only person we believe can put an end to this crisis in the National Health Service, which is the President of the Republic. We want to publicly appeal to him to put an end to this crisis", he added.
The Sunday's general meeting, attended by dozens of doctors, had as its only agenda item to decide whether to extend the strike, which is staged mainly to protest pay cuts, as part of the application of the new civil service pay scale, and the lack of overtime pay, as well as to defend the National Health Service and the status of doctors.
"We also want to appeal to our patients, to our population, to those who actually live day-to-day in the hospitals, who know the reality of the hospitals, to get together, we are fighting for the people, we are fighting for our patients. We know that they often don't have the courage to speak out, but we've already started. We've already started talking about working conditions and we're asking them to join us", said Milton Tatia.
The association leader added that since the start of the strike on July 10, which on Monday entered its third consecutive 21-day strike period, the class has seen "various forms of intimidation, from threats of absences, salary deductions and contract terminations", among others.
"In recent days, the tone of the threats has increased, we have received information that a superior order has been given, those superior orders that have no face or name, for the three members of the AMM board to be shot. We're talking about the president. Me, the vice-president, Dr. Paulo Augusto, and the secretary-general, Dr. Napoleão Viola", denounced Milton Tatia.