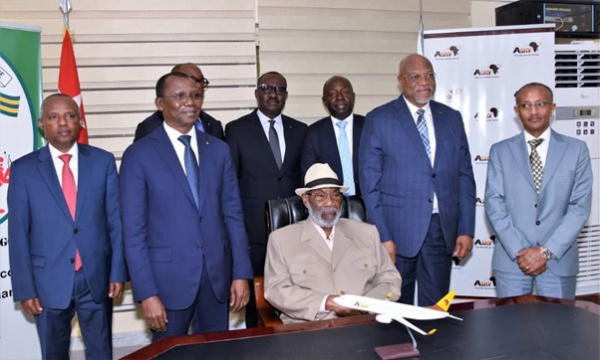 The government of Togo acquired on Monday 14.39% stakes of Ethiopian Airlines-backed airline Asky operating from the Togolese capital Lome for a total investment of $9.96 million.
The investment will provide oxygen to the airline that has been losing money owing the pandemic and the ongoing crisis between Russia and Ukraine.
Over the 2020-2022 period, when the pandemic hit hard the world, ASKY reportedly lost $3.5 billion. The carrier is expected to lose $213 million for 2023 alone. The airline currently boasts a fleet of 13 aircrafts that fly to 27 destinations spread across 25 countries.
"For the State, this is a strategic investment in line with its policy of integrating the sub-region and opening up our country to the rest of the world. ASKY, which the Government wants to be even more solid, more efficient and stronger, is the vehicle for implementing this policy, which aims to make our Gnassingbé Eyadèma International Airport a veritable hub for the sub-region", explained Togo's Finance Minister Sani Yaya. "It is a strong signal to national and international investors of our commitment and the Head of State's determination to support the private sector, and to create an investment-friendly environment and strengthen regional economic integration," added Sani Yaya.
The company's cap table also includes Ethiopian Airlines which owns 40% of shares.