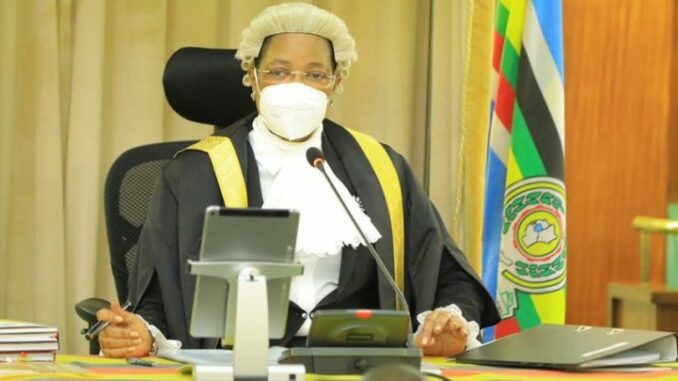 Four people in Uganda have been arrested for performing "homosexual acts", announced on Monday August 21 the police of this country, which at the end of May enacted an anti-homosexuality law considered to be one of the most repressive in the world.
The authorities arrested the four people, including two women, in a massage parlor in the eastern district of Buikwe, a police spokeswoman said.
"The police operation was carried out following a tip-off from a woman that homosexual acts were taking place in the massage parlour", said Hellen Butoto. At the end of May, Ugandan President Yoweri Museveni promulgated an anti-homosexuality law that provides for heavy penalties for people who have homosexual relations and "promote" homosexuality. The crime of "aggravated homosexuality" carries the death penalty, a sentence which has not been applied for years in Uganda.
This law has provoked outrage from the United Nations, human rights groups and many Western countries. In early August, the World Bank announced that it would no longer finance new projects in Uganda following the enactment of this law, deeming it "fundamentally at odds with World Bank values".
US President Joe Biden called the law a "tragic attack" on human rights and threatened to suspend aid and investment in Uganda, while European diplomatic chief Josep Borrell called it "contrary to human rights". Nevertheless, the new legislation received broad support in Uganda, a country with a conservative Christian majority, where legislators saw the text as a necessary bulwark against the alleged immorality of the West. President Museveni also accused the World Bank of trying to "put pressure" on his country. Ugandans "will develop with or without loans", he said.