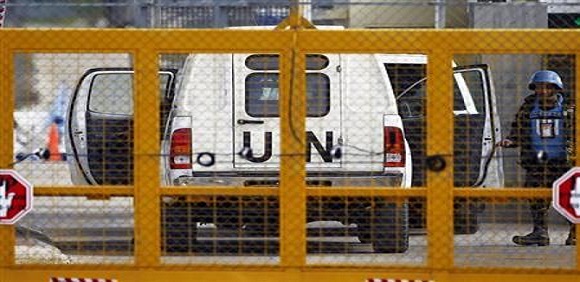 The U.N peacekeeping mission that is monitoring the established ceasefire line between Israel and Syria in the Golan Heights has moved out of the Syrian territory to the Israeli side. The decision of its departure from Syria is due to the severe deterioration of security in the region and the increased presence of armed groups and the Syrian army.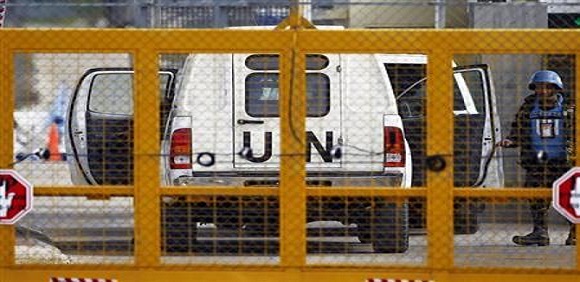 A new U.N. report on UNDOF submitted to the Security Council did highlight that the increased presence of armed groups and the army along the ceasefire line is in violation of the 1973 truce and "significantly impacting the mission's ability to carry out its mandate."
According to U.N. spokesman Stephane Dujarric, "armed groups have made advances in the area of UNDOF positions, posing a direct threat to the safety and security of the U.N. peacekeepers along the 'Bravo' (Syrian) line and in Camp Faouar." The peacekeepers have abandoned four positions and a camp in Syria. The threat posed by the armed groups increased "on the Syrian side and the area of separation…over the last several days."
U.N monitors an area of separation about 70 km running from Mount Hermon on the Lebanese border to the Yarmouk River frontier with Jordan. UNDOF has around 1200 peacekeepers from six counties namely Fiji, India, Ireland, Nepal, Netherlands and the Philippines.
Last month, 45 Fijian peacekeepers that are part of the mission were kidnapped by the Nusra Front, a group linked to al-Qaeda, before being released last week. Lately, there have been several clashes between the peacekeepers and al-Qaeda-linked militants in Syria.
Despite the withdrawal from the Syrian side, Spokesman Dujarric gave assurances that UNDOF will continue "to use all available assets to carry out its mandated tasks in this exceptionally challenging environment."