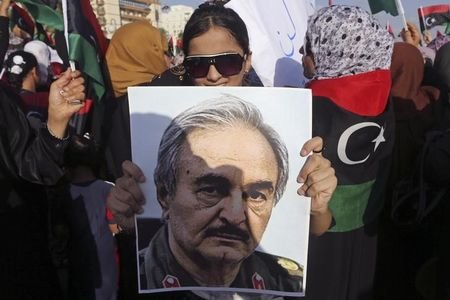 General Khalifa Haftar has claimed that his forces were behind the airstrikes launched on Gharyan, a town in western Libya located 120 kilometers southwest of the capital, and he has warned that the port of Benghazi will be bombarded if it is not closed. His forces believe that the supply of weapons and ammunition of its rivals pass through the port. The bombing of the port will be a major blow to the country. Libya has two rival governments, two parliaments and numerous armed groups.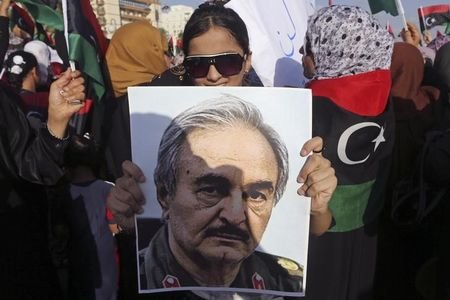 General Saqer Al Jouroushi, a close aide of General Khalifa Haftar, said the airstrikes on the ammunition depot of a military base used by rival fighters in Gharyan were part of its campaign against the Islamists in Libya. The base is being controlled by a coalition of Islamist groups known as Fajr Libya. The attack left 15 people wounded.
However, Haftar's forces are also determined to get rid of the Islamists in Benghazi. Saqer Al Jouroushi, Haftar's air defiance commander stressed they are ready to "bomb any ship approaching the coast and hold the port director responsible for it." Haftar's forces are fighting against Ansar Al Sharia for the control of the port city.
The port is the city's principal entry point for wheat and other food imports into eastern Libya. Its bombing could have a very negative impact on the people living around the region. A senior commander in Haftar's forces wants the port authorities to cut off arms supplies to hardliners before they intervene.
Libya is quickly becoming a failed state as the government continues to lose its authority. The capital is controlled by Islamist groups. The parliament in Tobruk is also weakened by the differences within its members.