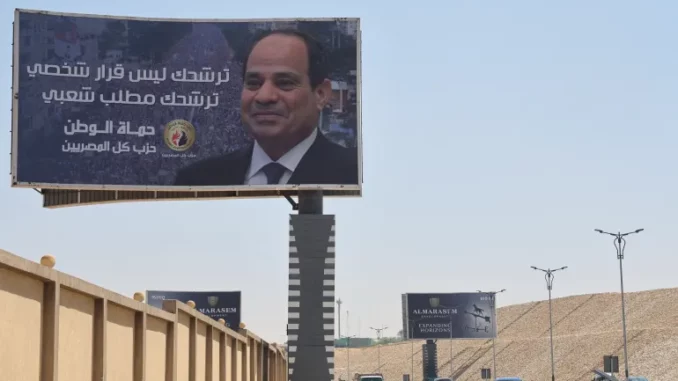 Egypt's presidential election will be held from December 10 to 12, rather than in the spring of 2024 as the Constitution allows, a deadline shortened by economic considerations in the country caught between inflation and devaluation, according to observers.
"Egyptian voters will cast their ballots throughout the country on December 10, 11 and 12," announced the head of the Electoral Commission, Judge Walid Hassan Hamza, on Monday. And "the final results with the name of the elected President will be published in the official journal on December 18", he added. He also gave a detailed timetable for the vote: candidatures must be submitted in October, the election campaign will run from November 9 to 29, and Egyptian expatriates will vote from December 1 to 3.
The poll was initially scheduled for spring, the maximum timeframe stipulated by the Constitution, but many observers have been saying for weeks that it will take place in December, due to economic considerations in a country regularly forced to devalue its currency, which risks exacerbating social anger.
This presidential election, the third in which current president Abdelfattah al-Sissi could compete, is already shaping up to be a tense affair for the Head of State, who came to power by deposing Egypt's first democratically elected president Mohamed Morsi in 2013 before being elected very comfortably in 2014 and then re-elected in 2018 against a single candidate who claimed to be his supporter. Mr. Sissi has not yet officially announced his candidacy, but is expected to do so soon, experts assure us.