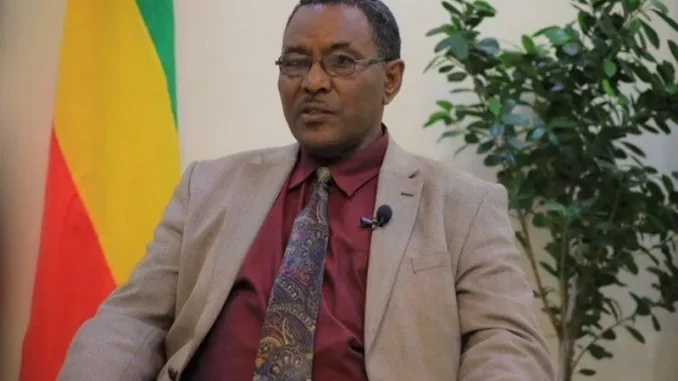 The president of Ezema, an Ethiopian opposition party with a minister in the government, was arrested on Sunday September 24 for unknown reasons and remains in custody on Tuesday September 26, his party announced.
"Dr. Chane Kebede was arrested on Sunday morning, September 24, while he was in a café" in Addis Ababa, the Ethiopian capital, said Seyoum Mengesha, the party's head of legal affairs.
"He was not told why he was arrested" and his office and apartment were searched by security forces who "did not present a search warrant", he added, denouncing an "arrest that did not respect procedures".
Mr. Chane remains detained in Addis Ababa, in a Criminal Investigation Bureau center, more than 48 hours after his arrest, the legal time limit for police custody in Ethiopia, and has still not been questioned or brought before a judge, according to Mr. Seyoum.
"We don't know why he was arrested. There are rumors that it could be linked to the violence in the Amhara region and to the current state of emergency", which allows arrests and searches without a warrant and extends the possibilities and time limits for detention without a court order, he added. Mr. Chane is of Amhara ethnicity.
A state of emergency was declared at the beginning of August in the regional state of Amhara, the scene since April of armed clashes pitting the army and federal police against regional "self-defense" militias, the Fano. The state of emergency applies not only to the Amhara region, but also to the rest of the country, to anyone suspected of involvement in the violence.