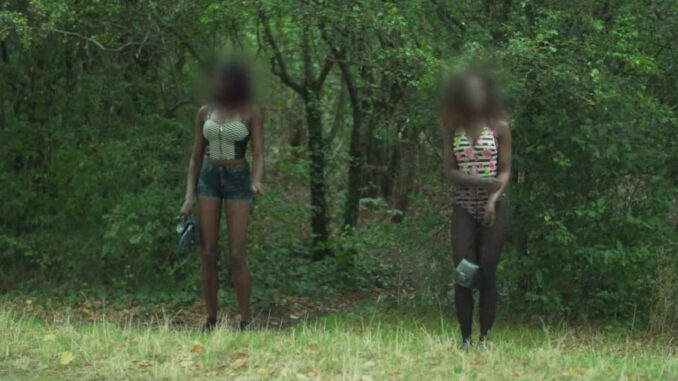 Firm prison sentences ranging from nine to 18 years were requested on Tuesday September 26 in France for four Nigerians on trial on appeal for aggravated pimping in an organized gang and human trafficking.
"Motivated by the lure of profit", the defendants "set up this criminal network to make easy money by destroying the lives of Nigerian teenage girls", who were forced into prostitution, notably in the Bois de Vincennes in Paris, concluded public prosecutor Christophe Auger. He called for 18 years' imprisonment for Omos Wiseborn, who "actively participated in the organization of this network".
"He is one of the recruiters" in Nigeria of young girls, some of them minors, but also "the transporter" to France "and himself one of the pimps in this affair", detailed the public prosecutor. For the couple formed by Dennis Brown and Blessing Ubi, the public prosecutor asked for 12 years and 14 to 15 years' imprisonment respectively, for harboring young girls, forcing them into prostitution, and recovering the money earned from their nights of sex.
Lastly, he requested nine to 10 years' imprisonment for Emmanuel Aiwansosa, "an essential link in the network", accused of performing a forced abortion on Gloria (first name changed), one of the civil parties. "Without an abortionist, this network cannot thrive," the magistrate detailed in his indictment. "By putting girls on the sidewalk, there will be accidents, and there have been: three of them became pregnant", he recalled.
In July 2020, the Paris Assize Court recognized the existence of a Nigerian network of organized pimps and traffickers in young girls, many of them minors. In the first instance, it sentenced Omos Wiseborn, who played a "central role", to 19 years' imprisonment, the couple Blessing Ubi and Dennis Brown to 15 and 13 years respectively, and Emmanuel Aiwansosa to 10 years, notably for performing illegal abortions.
The appeal trial began on September 19. The verdict is expected this Wednesday, September 27.