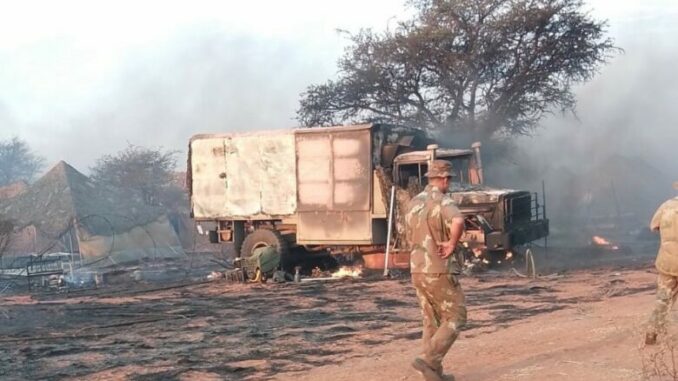 Six South African soldiers were killed after a fire broke out at an army training centre in the northeast of the country, the military said Saturday October 7.
The South African Army said the fire ripped through one of its training bases on Friday October 6 afternoon.
The fire is believed to have spread to the camp area from a nearby mine. "It was reported that six soldiers of the South African Army lost their lives during this incident," the army said in a statement.
Three other military personnel were injured with second-degree burns and taken to a nearby hospital.
The soldiers at the camp were preparing for an annual army exercise. Firefighters were still at work trying to extinguish the fire, which also destroyed military equipment and vehicles, the army said.
An investigation to determine the cause of the fire has been opened.