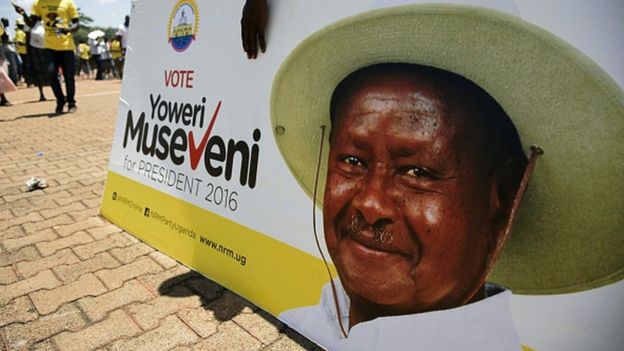 In a series of posts on the social network X, Ugandan President Yoweri Museveni put into perspective Washington's exclusion of his country from the African Growth and Opportunity Act (Agoa), a program offering African states trade facilities in the United States.
In a letter to Congress, U.S. President Joe Biden accused the Ugandan government of human rights violations, which has been at the center of fierce criticism from human rights groups, the UN and Western countries since the adoption in May 2023 of a text dubbed the "Anti-Homosexuality Act 2023".
On November 4, 2023, in South Africa, a meeting of the African Growth and Opportunity Act (Agoa) closed in the presence of 35 representatives from African countries. The Agoa is a law that offers facilities to the countries concerned for the export of certain products to the United States.
In a post published on the social network X on November 5, Ugandan President Yoweri Museveni was defiant, downplaying the importance of this trade program. According to the Head of State, the benefits they offer are overstated.
For Yoweri Museveni, the United States overestimates their importance to his country. "Uganda has the capacity to succeed" in its own growth, with or without the support of Western countries, he declared on social networks. ''I need to advise you not to be over-concerned by the recent actions by the American Government in discouraging their companies from investing in Uganda and on removing Uganda from the AGOA list'', he added.
A message addressed to those concerned by the American decision to remove Uganda from the list of countries benefiting from the Agoa trade agreement. Personalities such as his own son-in-law and senior advisor Odrek Rwabwogo also spoke out. For him, the exclusion from Agoa is likely to hurt "farmers and small business owners".
This text, approved in 2000, allows African countries to export their products to the US without paying tariffs. But it also imposes conditions, notably in terms of respect for human rights. U.S. President Joe Biden reacted immediately to Uganda's adoption of an anti-homosexuality law last May 2023.