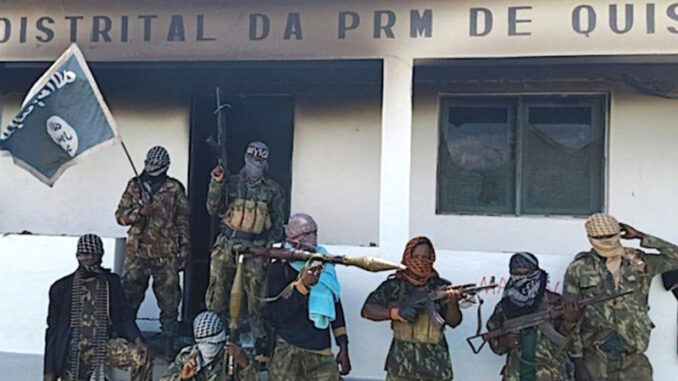 The extremist group Islamic State (IS) claimed an attack on the village of Novo Cabo, Macomia district, in the Mozambican province of Cabo Delgado, saying that it killed "three Christians" and set fire to at least 14 houses.
Through propaganda channels, the group assumed that the attack on the "Christian village" took place on Friday November 10, using machine guns by "soldiers of the caliphate".
The attack took place during a ceremony in preparation for a female initiation ritual that was scheduled for Sunday November 12, with the terrorists entering the camp, firing bursts of gunfire.
Local sources indicated that the attack caused the death of a fourth person.
In September, the President of Mozambique, Filipe Nyusi, acknowledged that terrorism, which has been affecting the province of Cabo Delgado for six years, is a "serious new threat to peace", but stressed that it is not a religious conflict.
"A serious new threat to peace in Mozambique is terrorism, a phenomenon that has been affecting our country, specifically the province of Cabo Delgado, since October 2017. The brutality with which the terrorists operate has made it clear that this is not a religious conflict, but a phenomenon driven by factors such as money laundering, drug trafficking, the squandering of mineral resources, among other types of crime," said the President.
The district of Mocímboa da Praia was the first target of terrorist attacks in Cabo Delgado, northern Mozambique, on October 5, 2017. The town of Mocímboa da Praia was even used as rebel headquarters for just over a year, until it was reclaimed in August 2021 by the joint action of Mozambican and Rwandan government forces.
In August 2023, the Mozambican Armed Defense Forces announced that they had killed several of the group's leaders, including the leader, Mozambican Bonomade Omar.