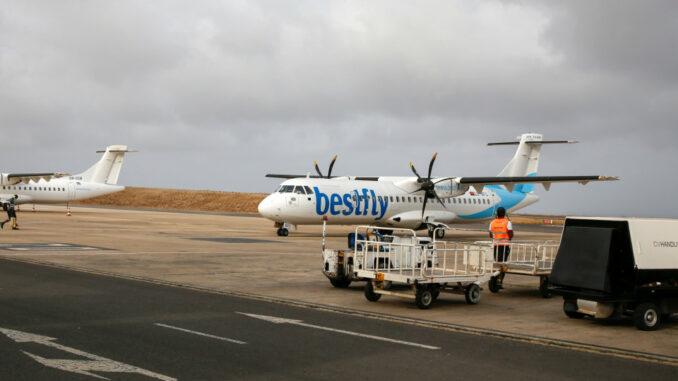 The two-day strike by cabin crew on domestic flights in Cape Verde will affect 1,013 passengers who bought tickets for Thursday and Friday November 17, the general manager of the operator, Bestfly, told media.
"Bestfly Cabo Verde is going to make a huge effort to reinstate these flights over the next few days. We expect the situation to be regularized by Sunday November 19", said Américo Borges, noting that the minimum services guarantee five of the 14 flights that were scheduled.
There will also be a medical transfer from the island of Boa Vista to Praia, the capital of the island of Santiago. The director-general of Bestfly/TICV (Transportes Interilhas de Cabo Verde) said that the Central Public Administration Workers' Union (SACAR) "did not comply" with the stipulations of the minimum service schedule, but it is possible to comply with them with employees who have volunteered for the service.
"We were surprised today by the bad faith of the unionized workers, who didn't show up to comply with the minimum services. This worries us a lot because it's a violation of the law and disrespect for the public service and for Cape Verdeans", he said.
The union announced at a press conference on Wednesday that one of the main demands, from a list of 16, had to do with the lack of insurance in the event of accidents on board, for example with luggage, but Américo Borges said today that the company "has all the compulsory insurance up to date".
The union also accused the company of alleged cases of moral harassment, among other violations, based on complaints refuted by the director general of Bestfly Cabo Verde.
"We've been trying to get the staff to talk, to talk when things aren't going well," but, according to Américo Borges, the union believes that "this is moral harassment. We don't agree with these statements," he said.
He complained of "intransigence" in the negotiations that took place on Monday and Tuesday, based on the strike notice, adding that the company remains open to dialog.