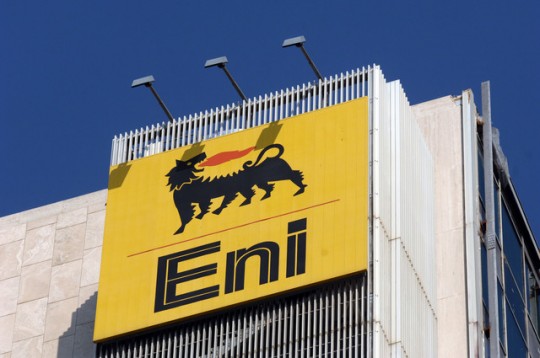 Italian oil company Eni continues its legal saga in Nigeria. On Thursday November 16, Abuja withdrew its civil claims against the energy producer. At the heart of the case: an oil block on which Eni operated and around which allegations of corruption to the tune of over $1 billion had been made.
Nigeria unconditionally waives all appeals to Italy's highest Court with immediate effect. There will be no further legal action against Eni with regard to oil block OPL 245, one of the country's richest concessions with exploitable reserves of 560 million barrels, according to estimates by the Italian oil company.
Prospecting on this oil block in the Gulf of Guinea stopped 10 years ago. In the court case, the Nigerian government claimed that the acquisition of OPL 245 was "part of a corruption scheme". It accused executives from Eni and Shell, its Dutch partner on the project, of making fraudulent payments to the tune of $1.1 billion. The executives involved have always denied this, and some had already been acquitted before the Italian courts last year.
Although the charges have been dropped, this does not mean that operations on oil block OPL 245 will resume any time soon, as Eni is still in dispute with Nigeria before the World Bank's dispute settlement bodies.