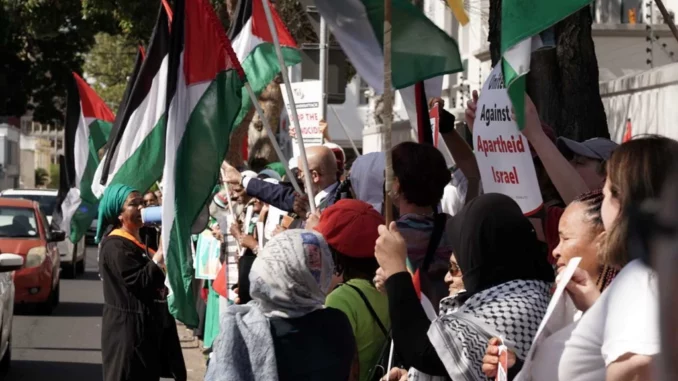 Clashes between police and a pro-Iranian Nigerian Shiite group protesting Israel's incursion into Gaza left one person dead and several injured on Thursday November 16 in Kaduna, northern Nigeria, according to reports from both sides.
Hundreds of members of the Islamic Movement of Nigeria (IMN) took to the streets of the city on Thursday, carrying Palestinian flags and mannequins depicting dead children, in a show of solidarity with the Palestinian people and denouncing Israel in the war that has pitted it against Hamas since October 7.
Footage released showed armed police throwing tear gas and firing into the air to disperse the demonstrators, who retaliated by throwing stones at the police.
"The police opened fire on our peaceful demonstration in solidarity with Palestine, killing one of our members and injuring several others", said IMN spokesperson Aliyu Tirmizi. "We were just exercising our freedom of expression, guaranteed by the Constitution, and we weren't hurting anyone, it wasn't a provocation", Tirmizi added.
A Kaduna police spokesman confirmed the death, but blamed it on IMN protesters, whom he accused of being armed. "One person was killed, but he was not one of the demonstrators. It was a chicken seller who was standing near the police when the armed protesters killed him," said Mansur Hassan, Kaduna police spokesman. "Any demonstration by IMN is illegal as the group is banned by the government," he added.
The IMN, inspired by the Islamic Revolution in Iran in the late 1970s, is still close to Teheran and meets with great hostility in Nigeria, where the Sunni Muslim elite makes no secret of its affinities with Saudi Arabia.