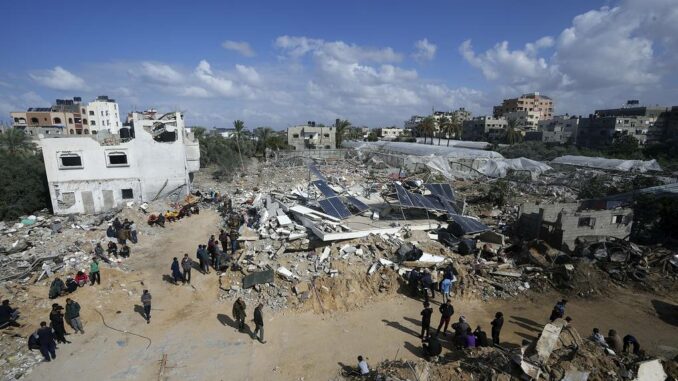 South Africa will chair an extraordinary virtual meeting of the Brics (Brazil, Russia, India, China, and South Africa) today Tuesday November 21 "on the situation in Gaza and the Middle East", announced the South African presidency. Russian President Vladimir Putin will attend, according to the Kremlin.
South African President Cyril Ramaphosa, "in his capacity as chairman of the Brics group of nations", is calling for "an extraordinary joint meeting" on the situation in Gaza on Tuesday at 12:00 GMT.
The other Brics Heads of State will be taking part in this virtual meeting, along with the leaders of the countries invited at the group's recent Summit in Johannesburg to join it in January: Argentina, Egypt, Ethiopia, Iran, Saudi Arabia, and the United Arab Emirates.
The South African president, who on Friday requested an investigation by the International Criminal Court (ICC) into the current war between Israel and the Gaza Strip, along with four other states, will open this Brics meeting, at which each of the other countries, whether members or guests, is expected to speak afterwards, according to the Pretoria press release.
UN Secretary-General Antonio Guterres will also take part in the meeting, at the end of which the leaders "are expected to adopt a joint statement on the situation in the Middle East, particularly in Gaza".
In early November 2023, the South African government announced that it was recalling its diplomats posted in Israel for consultations to "signal" its "concern" at the "atrocities" committed by Israel in Gaza.