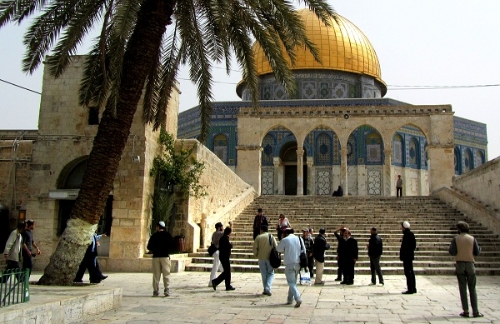 Jordan is accusing the Israeli parliament of preparing a bill that will divide prayer time at the Temple Mount between Muslims and Jews. The site houses the Al-Aqsa mosque.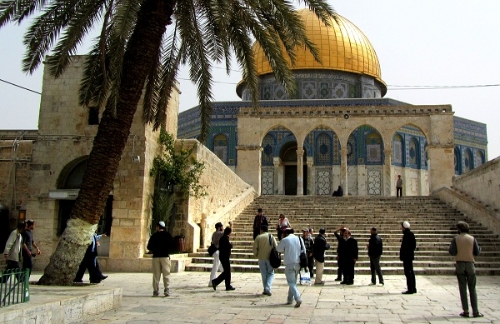 Knesset member Miri Regev has vowed that she will pursue the initiative because "there is no reason that Jews should not be allowed to pray in the holiest site in the world." Khalid al-Shawabka, Jordan's Ambassador to the Palestinian territories, stressed that "the Al-Aqsa Mosque and Jerusalem are red lines."
The Jordanian Waqf (Islamic trust) has de facto control of the site and pays the salaries of local staff. Israelnationalnews.com has reported that "under Jordan's auspices, the site has been the scene of anti-Semitic graffiti, the destruction of Jewish artifacts, and constant violent Arab rioting." Regev believes that "each event of Muslim unrest on the Mount should lead to its closure to Arabs."
At a meeting with the Speaker of the Lower House and members of the Democratic Gathering group, King Abdullah conceded that there is extremism in Islam but, he insisted, there is also "Zionist extremism," and "stakeholders should acknowledge there is extremism in all camps."
Jordan's Ambassador to Israel Walid Obeidat also demanded clarifications from the Israeli Foreign Ministry regarding the controversial bill expected to be voted by next month.
Tel Aviv has denied such plans. Netanyahu's spokesman, Ofir Gendleman, said the allegations are "baseless" and the status quo continues to be implemented.
A determined Regev has stated that "the prime minister is not the only decider on the issue, and if the proposal does not pass I'll turn to the High Court of Justice in a public petition until Jews are allowed to pray with tallit and tefillin on the Temple Mount."