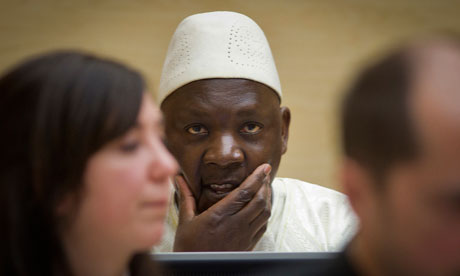 The International Criminal Court (ICC) in The Hague has rejected an appeal by the Congolese militia leader, Thomas Lubanga, against his conviction for using child soldiers. He was the leader of the Union of Congolese Patriots (UPC), an ethnic Hema militia which was active in the war that started in the Ituri region in north-eastern DR Congo.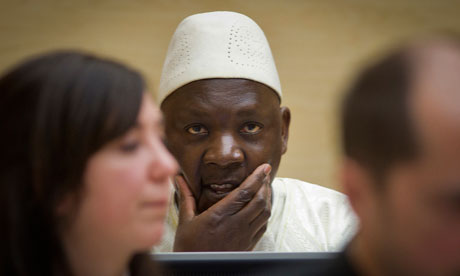 A five-judge panel rejected Lubanga's appeal and his demands to reduce his sentence of 14years imprisonment. Presiding judge Erkki Koroula said the evaluation of the facts by the trial chamber was "reasonable." Lubanga became the first person to be convicted by the ICC two years ago.
During the rebellion that he was heading, Lubanga was alleged to have knocked at people's doors and forced them to support his campaign by donating cash, cow or offering a child to fight in his army. According to the prosecutors, Children below the age of 15 were recruited into his army and sent to the frontline to fight. Some of them were only 11years old. Labunga was arrested in Kinshasa in 2005 and brought to Hague the following year.
The conflict which started in 1999 and ended in 2003 centered on the fight for control over the gold-rich Ituri region. Around 50,000 people are estimated to have lost their lives during conflict. Six different militias were included in the conflict which began as a local struggle of land and resources, and escalated as arms proliferated and members of the Ugandan army became involved.
Thomas Lubanga could however be back in the streets by next year because he has served two-thirds of his jail term thereby making him eligible for early release. The one time war leader has a degree in psychology.