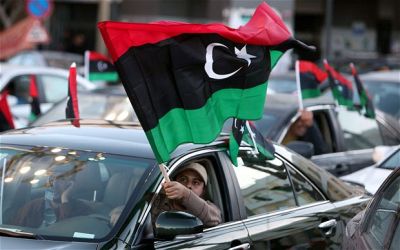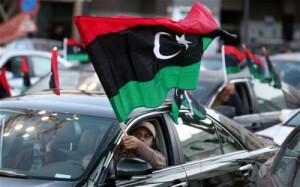 As Libya is recovering from a civil war that ended with the ouster last year of Moammar Gadhafi and as its oil is flowing again amid high crude prices, its economy is likely to record a skyrocketing growth of nearly 117 per cent this year.
The prediction was made by the International Monetary Fund in its latest report about Libyan economy.
Growth is expected to surge by nearly 117 per cent this year following a 60 per cent drop last year, the IMF said in its annual economic review of the country. The pace of expansion is likely to slow to 16.5 per cent in 2013 and 13.2 percent in 2014, the IMF said in the report released last week.
The IMF expects Libya, a member of the Organization of Petroleum Exporting Countries, to surpass its prewar crude oil production levels next year, hitting an average 1.7 million barrels a day and rising to 1.95 million barrels a day by 2015. During the conflict, output dropped to around 490,000 barrels a day. Production this year is expected to average 1.51 million barrels a day.
Rising oil output and high crude prices are helping the Libyan economy rebound strongly, but Libya's oil dependent economy may yet face challenges if oil prices drop because of a deeper crisis in the euro zone and a sharper slowdown in the world economy, the IMF said.
The IMF warned that besides the possibility of a drop in global oil prices, continued political uncertainty and insecurity were all risks to Libya's economic outlook.
According to the world financial institution, while the Libyan government, which needs to manage the political transition and normalize the security situation, can afford the current high rates of spending on reconstruction projects in the short term, this trend is not sustainable over the longer term and will lead to a budget deficit as of 2015. From 2012, public spending will exceed the sustainable, long-term level by over 10 percent of GDP, the fund added.