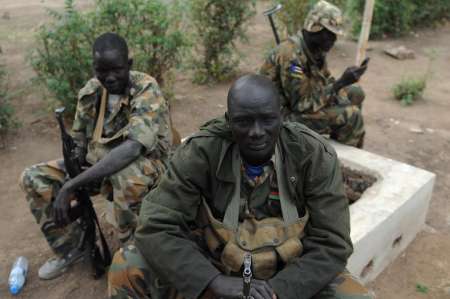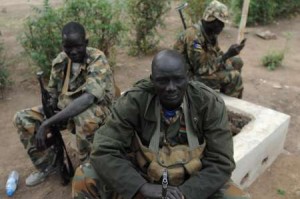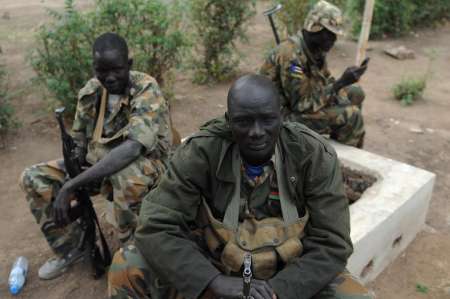 Renewed fighting in South Sudan between government troops and rebels took place in the oil-producing Upper Nile state on Monday after talks failed. Both sides have suffered loses but the military claims that it had the upper hand in the battle while the rebels accuse them of disturbing their peace.
Military spokesman Brig. Philip Aguer said fighting took place in the Manyo County and they have forced the rebels to flee with some heading towards Sudanese territory and are probably hiding in an area called Kuek. He said the fighting was "heavy" especially in the area of Gabat where the rebels used to approach and shell the town of Renk from the western side of the Nile River.
Rebel military spokesman Lony Ngundeng confirmed that government troops launched an attack on their positions but he claimed that the military suffered heavy losses, including "many fighters" who drowned in the White Nile River. The military said 14 were killed and 17 others injured but added that it has killed around 130 rebels.
South Sudan has been marred with violence since December 2013, when government troops in the capital, Juba, splintered and fought along ethnic lines after President Kiir sacked his Vice President Riek Machar and later accused him of attempting a coup d'état. There are also concerns over human right abuses and ethnic cleansing in the country.
Sanctions are likely to be imposed on military leaders within the government and rebel ranks after several peace talks failed. Fighting in the country has killed more than 10,000 people and forced more than two million to flee. The country is also in serious need of food aid.