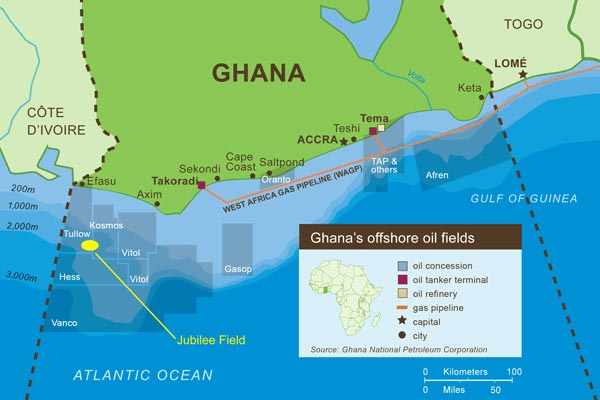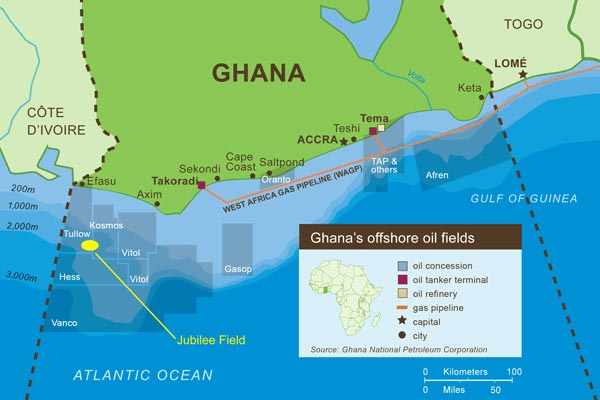 Ghana and Ivory Coast are engaged in a legal battle at the International Tribunal of the Sea in Germany over the TEN offshore oilfields as both countries claim ownership. Tullow Oil, a British company, was granted an oil exploration permit by Accra and investments are almost 50% complete. Both Ghana and Ivory Coast are claiming that they can't afford to lose the oilfields because losses that will be incurred will be "inherently unquantifiable."
Ivory Coast took the matter to the international tribunal but Ghana is wondering why such a move was made because when it announced that it had discovered oil in 2007, there were no reactions from the Ivorian authorities. The oilfields are estimated to have around 1.2billion barrels of deposits.
Ghana's Attorney-General and Minister of Justice Marietta Brew Oppong-Appiah told the tribunal that a 40year old agreement between the two countries demarcated the maritime boundaries between them and Ivory Coast is now "trying to move a long and established boundary." She accused her neighbors of blatantly ignoring the history of the boundaries because it is not in their favor.
Ivory Coast stressed that Ghana is behaving in the disputed maritime territories as if it is a Ghanaian territory. Maps and data presented by Ghana to defend its claims were contested by Ivory Coast and their credibility was questioned.
Ghana argued that there were no territorial disputes over the area when it granted the exploration permits and wonders why there was no sense of "urgency" from its neighbors till now. Accra is claiming that any decision to take away the oil field will financially affect the country and its investments plans but Ivory Coast is blaming Accra for exploring a disputed area. The case is still being fought in Hamburg.