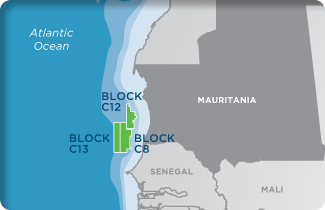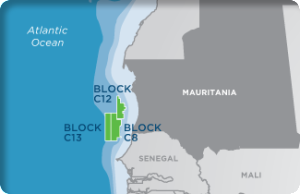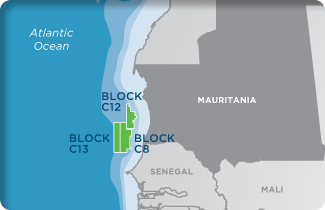 International Oil & Gas Exploration Company "Kosmos Energy" has announced a significant gas discovery offshore Mauritania. The gas was encountered during drilling operation in the "Tortue 1 exploration well" part of "Greater Tortue Complex" which extends southwards to northern Senegal.
US Kosmos company currently owns a 90 percent interest in the site where the gas was discovered along with "Société Mauritanienne Des Hydrocarbures et de Patrimoine Minier" (SMHPM) which holds 10 percent.
Since 2012, Kosmos has held rights to conduct exploration in the blocs C8, C12 and C13 under production sharing contracts with the Government of Mauritania. In March 2015, "Chevron Mauritania Exploration Limited", a wholly owned subsidiary of Chevron Corporation acquired a 30 pc non-operated interest in the C8, C12 and C13 contract areas.
Mauritania's state oil company said further drilling will be carried out in the next few days to confirm the scope of the discovery. Mauritania produces than 5,000 barrels of oil per day.
Cosmos Energy focuses on frontier and emerging areas along the Atlantic Margin. Its assets include existing production and other major development projects offshore Ghana, as well as exploration licenses with significant hydrocarbon potential offshore Ireland, Mauritania, Morocco, Portugal, Senegal and Suriname.