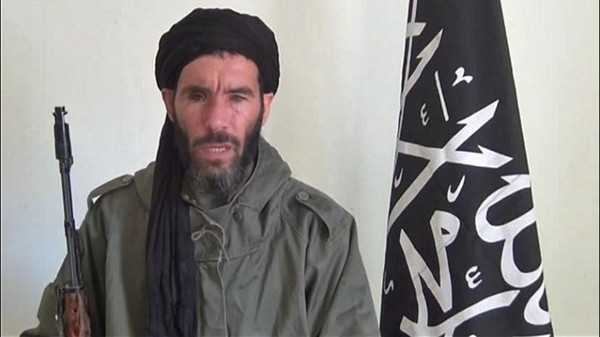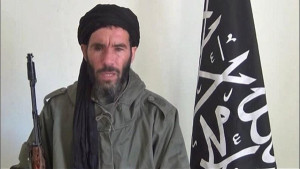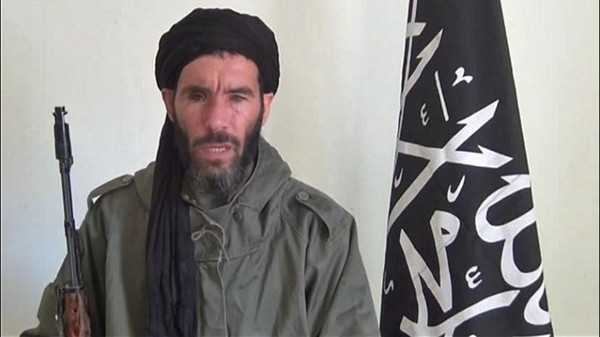 The Libyan government on Monday announced the death of the Algerian notorious al-Qaeda leader in the Maghreb Mokhtar Belmokhtar in a US drone strike in Libya.
Washington did not confirm the information but promised to come up with further and precise details whether Belmokhtar was killed in the strike.
"I can confirm that the target of last night's counterterrorism strike in Libya was Mokhtar Belmokhtar," said Col. Steve Warren, Pentagon spokesman.
Belmokhtar has a long history of leading terrorist activities as a member of AQIM, is the operational leader of the Al Qaeda-associated Al Murabitoun organization in northwest Africa, and maintains his personal allegiance to Al-Qaeda.
"The strike was carried out by U.S. aircraft. We are continuing to assess the results of the operation and will provide more details as appropriate," the Pentagon spokesman said.
Mokhtar Belmokhtar was the leader of the North African Al-Murabitoun militant group and a former chief of Al-Qaeda in the Islamic Maghreb (AQIM).
He coordinated the 2013 besiege of an Algerian gas plant that resulted in the death of 38 nationals from ten countries among whom two Americans.
Meanwhile, eight Tunisian workers have been reported kidnapped in Libya, near Tripoli. The information was confirmed on Sunday by a local lawmaker member of Libya Dawn.
"Eight young Tunisians were kidnapped… close to Tripoli," Hussein Yahyaoui told state Tataouin Radio.
Tripoli-based government tallied the information and hoped that the kidnapped would be freed soon after making contact with the captors. It also confirmed the eight workers were fine.
No group has claimed responsibility of the abduction.
Last month Tunisian authorities arrested Walid Kalib, a member of Libya Dawn, on kidnapping charges.
Frequent abductions of foreign workers and diplomats are used by armed groups to pressure various governments to release the Libyan militants they arrest.
Libya has spiralled into chaos since 2011 after strong man Col. Muammar Gaddafi has been toppled and killed in a NATO-back uprising. The oil rich country is now divided between two rival governments and two parliaments. Armed groups have exploited the chaos to stage unlawful criminal actions and operations in the country and beyond.