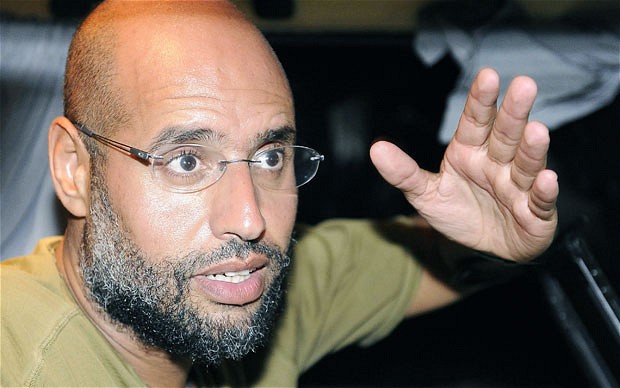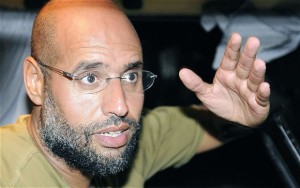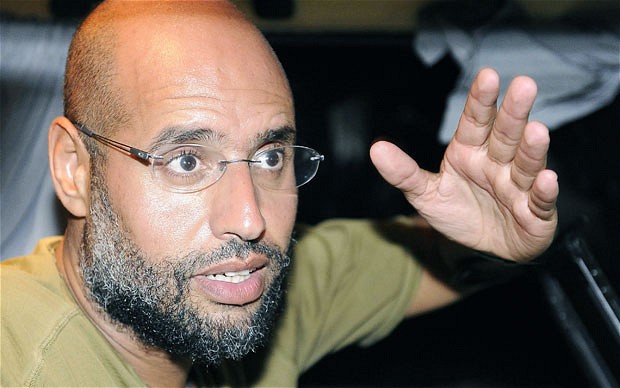 Saif al-Islam Gaddafi, the son of Libya's former dictator, Muammar Gaddafi, has been sentenced in absentia to death by a court in Tripoli over war crimes linked to the 2011 revolution.
Several other Gadhafi regime officials were also sentenced to death, including former Libyan spy chief Abdullah al-Senussi, former Prime Minister Al-Mahmoudi al-Baghdadi and former foreign intelligence chief Buzeid Dorda
 Eight ex-officials received life sentences and seven were given jail terms of 12 years each, said chief investigator Sadiq al-Sur. Four were acquitted.
The mass trial, which opened in Tripoli in April, last year, has been mired in controversy after human rights groups and the international criminal court questioned its standards.
Saif is being held in Zintan since he was caught trying to flee Libya in the aftermath of the 2011 revolution. He was accused in the trial of recruiting mercenaries, attacking civilian targets, forming armed groups and shooting into crowds of demonstrators.
Saif al-Islam was not present in court and gave evidence via video link.
He has been held in the mountainous town of Zintan since the end of the war, by rebels who are allied to the Tobruk-based government.
The United Nations human rights office said it was "deeply disturbed" by the sentences, while Human Rights Watch said justice for the victims could "only be delivered through fair and transparent proceedings".
The sentences can be appealed and must be confirmed by Libya's highest court.