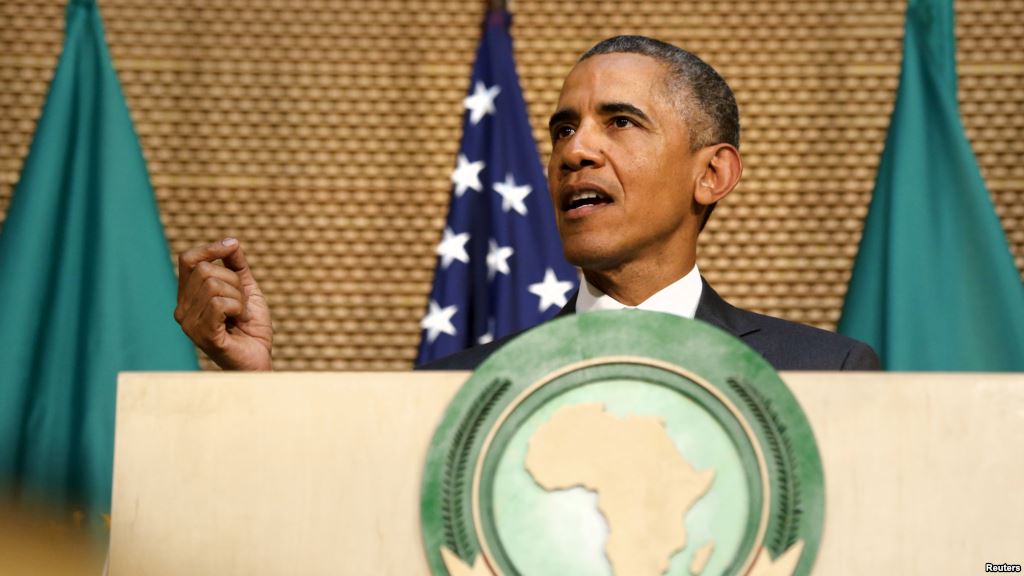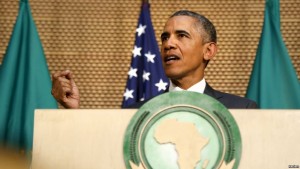 In the speech he delivered at the African Union on Tuesday, the US president Barack Obama called African leaders to respect presidential term limits. He said that democracy in Africa was threatened when presidents did not stand aside at the end of constitutional term limits.
"I have to be honest with you, I just don't understand this," Mr. Obama said. "The law is the law and no one person is above the law, not even presidents."
He acknowledged a desire to stay in office, saying, "I actually think I'm a pretty good president. I think if I ran again I could win."
"But I can't," Mr. Obama said.
In the first speech by a serving U.S. president to the African Union, he said violence unleashed in Burundi by the president's bid for a third term in office showed the risks of ignoring constitutional rules.
"When a leader tries to change the rules in the middle of the game just to stay in office, it risks instability and strife, as we've seen in Burundi," he said.
Burundian President Pierre Nkurunziza secured a third term in an election this month that the United States said was not credible.
President Obama also spoke out on several human rights issues, calling free and fair elections, freedom of speech and press and freedom of assembly "the ingredients of real democracy."
"When journalists are put behind bars for doing their jobs, or activists are threatened as governments crack down on civil society, then you may have democracy in name, but not substance," Mr. Obama said. "Nations cannot realize the full promise of independence until they fully protect the rights of their people. This is true even for countries that have made important democratic progress."