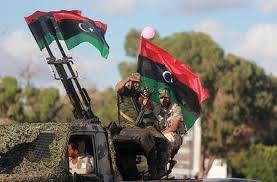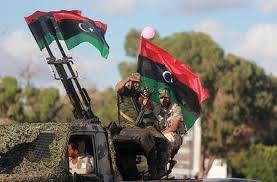 Four Libyan soldiers were killed last weekend when a heavy clash broke out between Islamic State and army units loyal to the country's official government near the eastern city of Derna, military officials said.
Three soldiers were also wounded during fighting with Islamic State fighters outside Derna, a city east of Benghazi, military officials said.
Islamic State has exploited a growing security vacuum in Libya, where two governments and their two parliaments are fighting for power, four years after the toppling of Muammar Gaddafi.
The internationally recognized government is based Tobruk in the east, while the second government has set up its headquarters in the capital, Tripoli.
Both sides command loose coalitions of former anti-Gaddafi rebels. After Gaddafi's ouster, the various factions split along political, regional and tribal lines.
The Islamic State group has reportedly a base outside Derna, a traditional jihadi hotspot, and militants loyal to the terrorist group, which has seized much of Syria and Iraq, have built up a large presence in Sirte, about 500 km east of Tripoli.
The United Nations human rights office has recently expressed concern over violence in Sirte, involving militants claiming allegiance to ISIL.