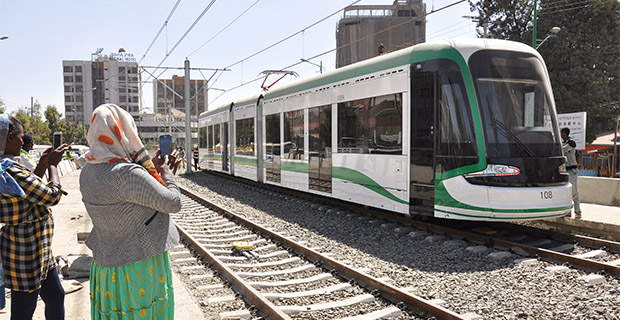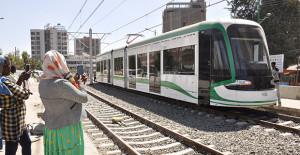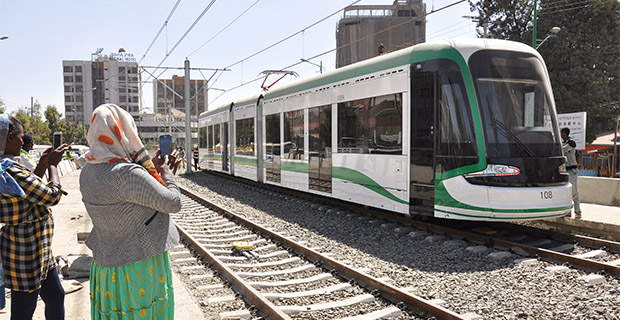 The first modern light rail line in Sub-Saharan Africa constructed by the China Railway Group (CREC) was inaugurated on September 20 in Ethiopia, when passenger operations began on Addis Ababa Line 1.
The electrified Addis Ababa Light Rail Transit (AA-LRT) is the first light railway on the African continent with two lines of a total length of 34 km.
Before cutting the ribbon, Ethiopia's transport minister, Workneh Gebeyehu, said the tramway project would boost Ethiopia's bid to make the city the undisputed continental hub.
"This is a sign of modernity. This is a very modern train that will serve the capital city of Africa. We are very proud of that," Workneh Gebeyehu said adding that "the light rail is not for commercial purposes. Tickets are very cheap and will serve low income people."
The maximum one-way fare on the network is $US 0.30.
The 16.9km north-south line links Minelik Square with Kality and has 23 stations. It was constructed by China Railway Engineering Corporation (CREC) and CNR Changchun (now part of CRRC Corporation) has supplied a fleet of 41 70% low-floor vehicles, which have a maximum speed of 70km/h.
A 17.4km east-west line from Ayat to Tor Hailoch is also due to open soon. The lines share a 2.7km section between Lideta and Stadium.
China's Exim bank is financing 85% of the $US 475m project, with the remainder coming from the Ethiopian government.