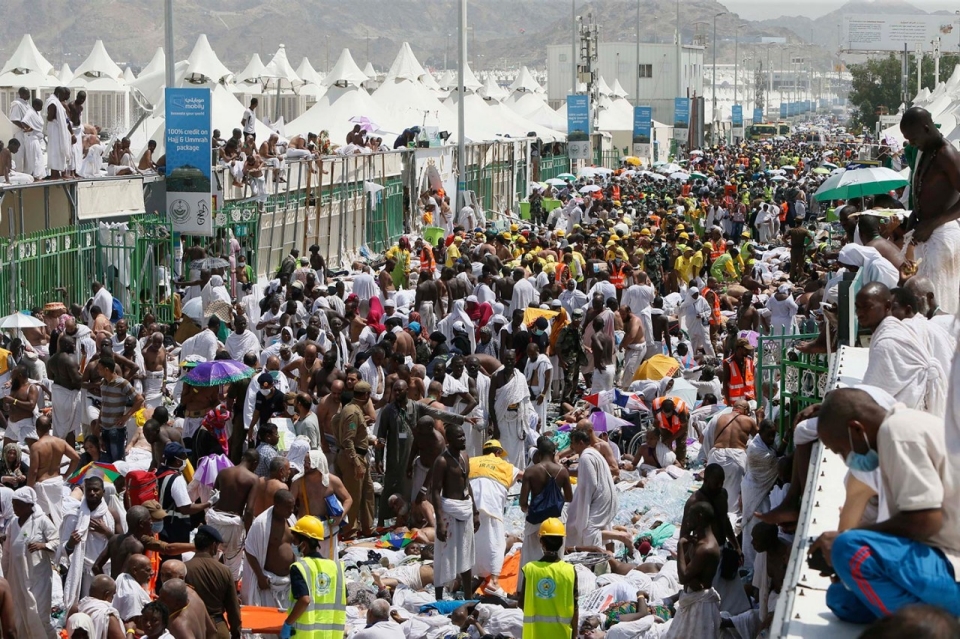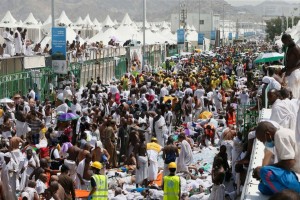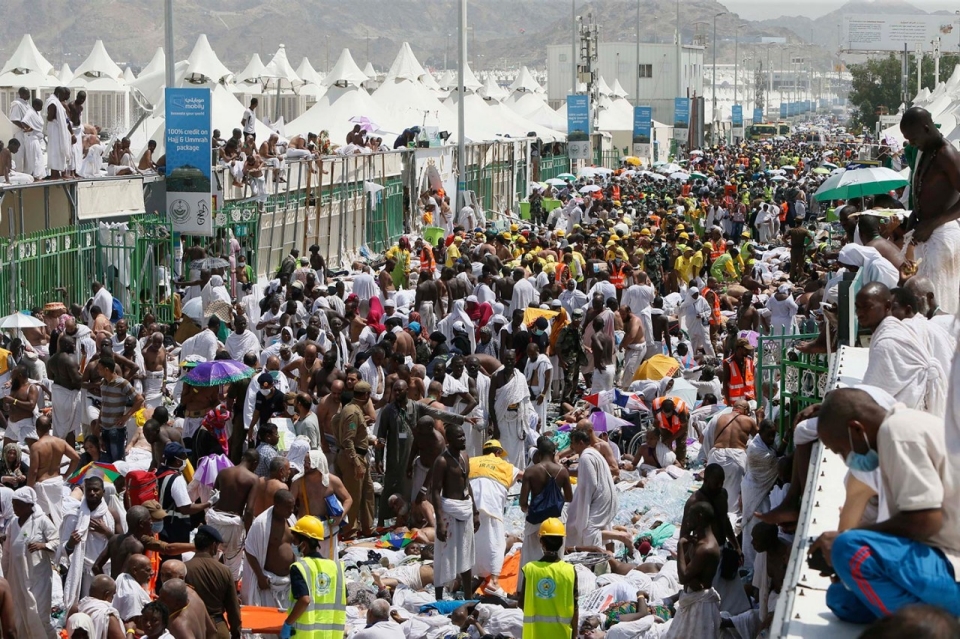 Over 700 people were killed in a stampede on Thursday on the outskirts of the holy city of Mecca during the annual Hajj pilgrimage.
The crush happened in Mina, a large valley about three miles from the holy city of Mecca that has been the site of Hajj stampedes in past years.
In addition to the deaths, at least 800 others were injured in the stampede.
According to Saudi officials, it was the deadliest tragedy at the hajj since 1990 and the second major disaster of this pilgrimage season after a crane collapsed at Mecca's Grand Mosque earlier this month, killing at least 110 people.
The head of the Central Hajj Committee, Prince Khaled al-Faisal, blamed the stampede on "some pilgrims from African nationalities," Saudi-owned al-Arabiya TV channel reported.
Meanwhile, Saudi Arabia's health minister, Khaled al-Falih, blamed undisciplined pilgrims for the deadly stampede, saying the tragedy would not have occurred if they "had followed instructions."
King Salman ordered an investigation into the stampede and a revision of future hajj planning.
The worst Hajj-related tragedy, which occurred in 1990, claimed the lives of 1,426 pilgrims in a stampede in an overcrowded pedestrian tunnel leading to holy sites in Mecca.