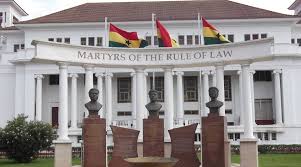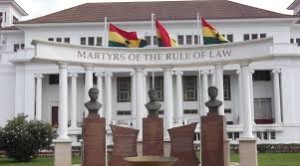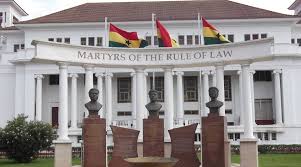 Ghana's Vice-President Kwesi Amissah Arthur, acting as president, has suspended seven out of 12 high court judges on Monday in the wake of allegations of bribery stemming from a documentary made by a local investigative journalist.
A statement signed by the Judicial Secretary, Alex Opoku Acheampong and issued in Accra said Vice-President Kwesi Amissah Arthur, acting as president, took the decision on the advice of the Judicial Council.
Earlier last month, the Chief Justice has also suspended 22 junior judges who were also allegedly caught on camera, by an investigative journalist, Anas Aremeyaw Anas and his Tiger eye PI team, receiving bribes to influence certain cases.
In the Monday statement, the President asked the Chief Justice to establish a prima facie case against the implicated judges before any further action could be taken.
The Council under the leadership of the Chief Justice had in the past few weeks been trying to establish a prima facie case of misconduct against the 12 High Court judges.
"Their suspension follows the establishment of a prima facie case of stated misbehavior against them by the Chief Justice Georgina Theodora Wood" the statement said.
The judges and magistrates could be sacked if they are found guilty.
A total of 34 judges and magistrates have been accused after a two-year investigation by the journalist and his team. It is the biggest scandal in the history of Ghana's judiciary.